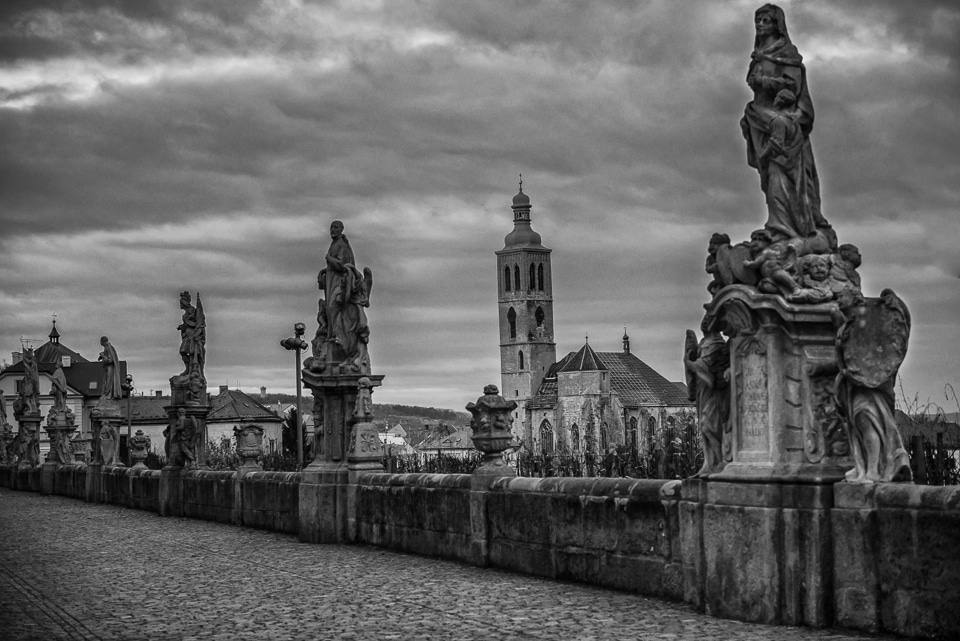 Our day trip to the Unesco World Heritage site of Kutna Hora was probably the coldest, grayest day of our recent time in Northern Europe. But, there were some lovely views, even with the absence of color. This is from the hill which had this promenade along the facade of the old Jesuit school to Saint Barbara's Church, and looked down on the old town. It was late in the day, so all the color was gone anyway, so I thought it looked better in black and white.
Honestly, I sort of blew this exposure. I underexposed it by about 2 stops and had to crank it back up in Lightroom. Thank goodness for shooting raw. Anyway, all that exposure boosting made the colors look odd, so I just went with black and white, which doesn't look bad.
For more info about the equipment and software I use, see this page.
You can buy prints of my photos on my Smugmug page.
Get all our travel tips delivered to your inbox
Subscribe to our email newsletter