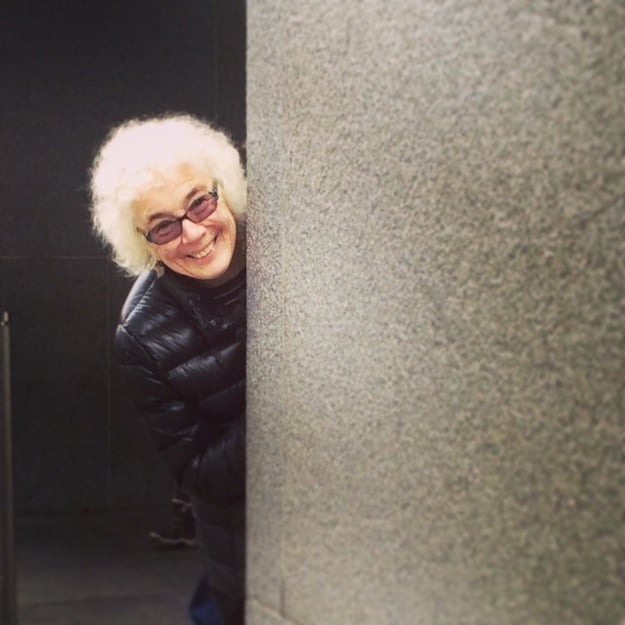 Judy Mahle Lutter is an exception to almost every rule you can think of. She's not a typical Travel Past 50 interview subject, either, because she doesn't travel non-stop and doesn't have a blog about her traveling life. She barely keeps up with Facebook except to stay in touch with friends not usually on her itineraries. Social media isn't a big deal, because her social life is generally face-to-face or via active correspondence. Hurray for Judy!
But Judy has traveled most of her life and incorporates it into her outlook better than many of us on the road permanently. She lived and did research in Tunisia for periods of six weeks to six months over the span of ten years. She traveled with her children from the time one of them was almost a newborn. She founded and directed Melpomene Institute for Women's Health Research, which explored the link between physical activity and health for girls and women. And while she was working and raising a family, she was able to pick up and travel with the family "almost always somewhere for more than a month." That's some pretty good multi-tasking.
Judy Mahle Lutter is the author of The Bodywise Woman and Of Heroes, Hopes & Level Playing Fields: A collection of insights and observations on physical activity and women.
Her second language is French, and Judy continued to improve after her college studies by using a tutor and relying on friends she made living in the south of France. She claims she hit the road as a teenager, and maybe–if we beg–we'll hear more stories about that.
Now Judy is a grandmother. She's dialed back the work life, and her life changed dramatically in 2009 when she lost her husband, Lowell (Hap) Lutter, a noted orthopedic doctor, volunteer, and marathoner.
TP50: How are you doing these days, Judy, and are you still enjoying traveling?
Judy: I've found traveling more challenging since the death of my spouse. I'm not a group person and so I need to be creative in coordinating with friends, making new ones, etc.
TP50: To how many countries have you traveled?
Judy: Probably 25 although I don't keep track. Thirty-eight times to Tunisia, I know.
TP50: What have you sacrificed to afford being on the road?
It's pretty much my only luxury at this point in my life. I have very few material needs or desires, so travel is at the top of my list.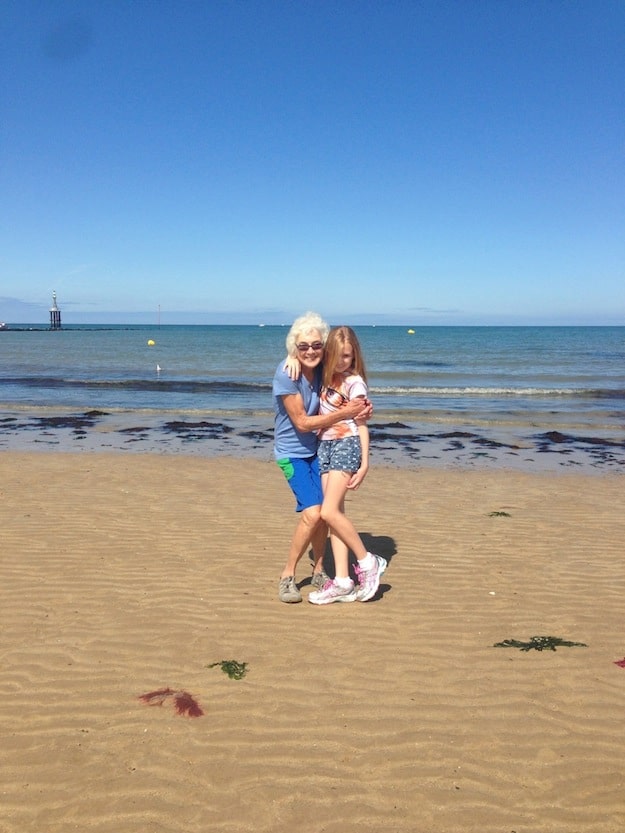 TP50: Do you collect anything along the way? Ticket stubs, funny hats?
Judy: I don't. I'm just starting to note some restaurants and places on my iPad or iPhone, mostly to share with friends. I used to save lots more and make scrapbooks with pictures. I still have masks from all over the world that decorate my kitchen. My spouse collected rocks, and there are bowls of them that help me bring back memories, especially with grandkids.
TP50: What country has surprised you the most, and why?
Judy: Vietnam, the heat, the people, the cuisine, getting their take on the American War. We were there as part of a volunteer project, so it was not your usual exposure.
TP50: What's the biggest travel disaster you've encountered?
Judy: Being in the middle of a highjacking while waiting to fly from Marseille to Tunis in the mid seventies on Tunis Air. There were more people on the plane than seats, and we made the trip in two-thirds the normal time, with police cars tailing the plane as we took off.
TP50: What's the most memorable act of kindness you've witnessed?
Judy: I'll always remember people giving up their seats on the plane when I was flying home from Tunis after my mom had had a stroke. So often, people are very considerate and helpful when they encounter a woman traveling internationally with small kids.
TP50: How far ahead do you plan your international travels?
Judy: Usually eight to ten weeks, longer or shorter depending on the trip and who I am traveling with. My "planned" itinerary is usually very flexible once I have identified [my destination] country, city, or cities.
TP50: Which search engines do you use to select flight and hotels?
Judy: I use Hotels.com, Kayak, and Bookings.com. But I also use The New York Times, recommendations from friends, and past experience.
TP50: What hotel or lodging amenities are essential to you?
Judy: A private bath; a place centrally located so I can use public transportation.
TP50: Tell us about your travel gear.
Judy: I use one cheapish piece of luggage from Target that I don't need to check. Recently, I was given a small Tumi bag, which is usually adequate for trips under a week.
TP50: Please tell us you have some packing tips!
Judy: I pack very lightly, but manage to take quite a few changes of outfits. The only thing that is sometimes an issue is shoes, if I am combining city and more off-beat paths on the same trip. I always pack a few extra plastic bags, batteries, and plenty of books on iPad as well as a few paperbacks.
TP50: Beyond the essential electronics and passport, what do you always take along with you?
Judy: My iphone, which is also my camera.
TP50: What phone apps do you rely on when traveling, if any?
Judy: I usually download one specific to the city, i.e. London or Paris, that has a GPS so I don't need to get an international package for my iPhone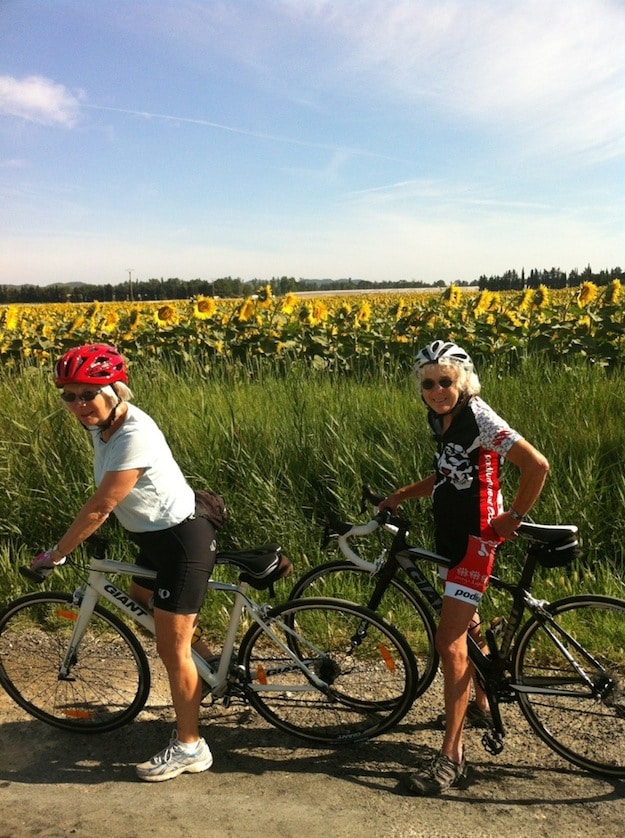 TP50: When you're not flying, what's your favorite way to get around?
Judy: Bike!
TP50: What do you do en route?
Judy: I rarely talk much, even if traveling with friends. I only watch movies on long international flights. When I was working, I loved the uninterrupted time to do projects, correspondence, etc., on the plane.
TP50: What's your favorite national beverage? And what's your go-to comfort food, no matter where you are?
Judy: French wine. [TP50: But of course!] I'm always happy with bread and cheese. Tunisia's couscous is my favorite national dish.
TP50: What, if anything, do you miss when you're away from home?
Judy: It's always nice to come back to my own bed! My preferred length of travel time is 8-10 days internationally, or longer for trips like Tunisia or Vietnam. Also am likely to take four-day trips now that I frequently travel alone. I don't experience jet lag, so its easy to do.
TP50: What do you consider an indulgence when you are traveling?
Judy: Taxis.
TP50: What's unique or unusual about your traveling style or habits?
Judy: I like to settle into an area and get to know it well. I have a few cities that feel like a second home: Tunis, Paris, London, Avignon, Nice, Prague.
TP50: Judy, we can't stop admiring you! What year did we meet? Will you comment on this post with stories of your teen years? Thanks so much for playing along with Travel Past 50!
Get all our travel tips delivered to your inbox
Subscribe to our email newsletter