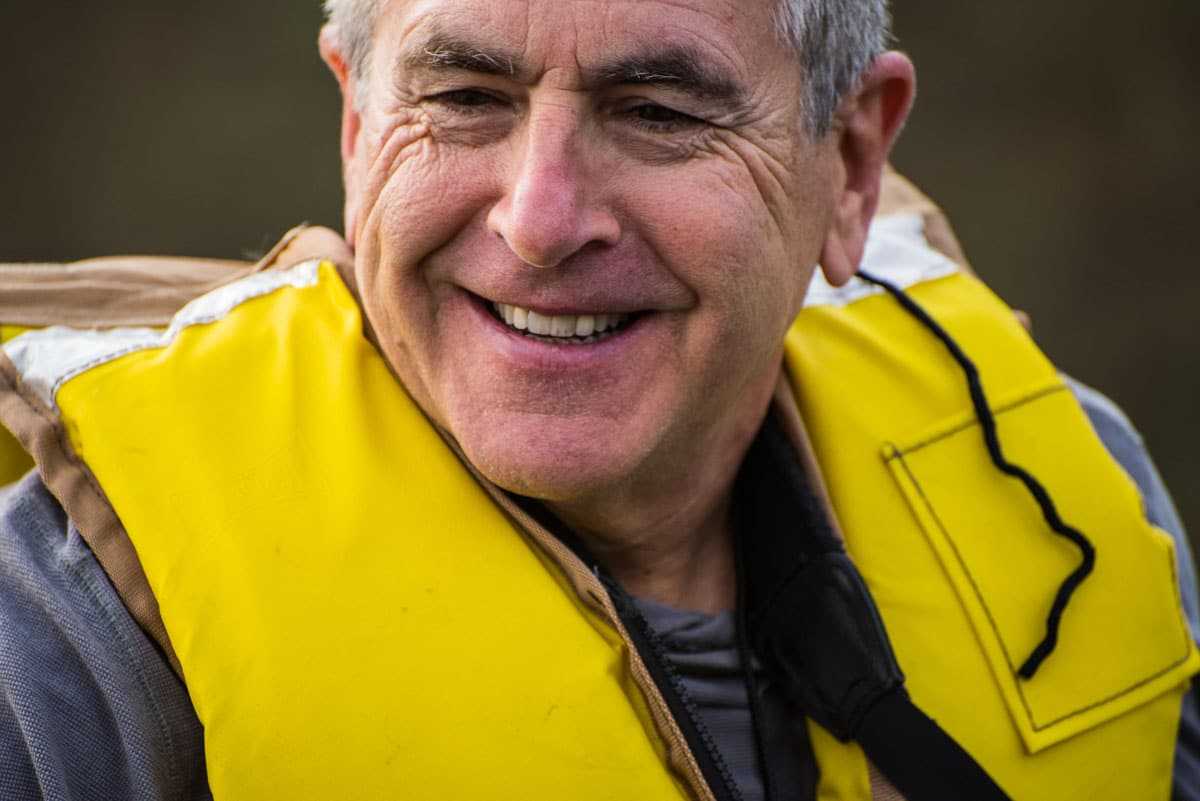 On our recent trip to India, I had the pleasure of spending several days with consummate pro photographer Mark Edward Harris. Aside from picking up innumerable tips by just watching him work, he also graciously shared specifics on what makes his work so, well, professional.
Our conversations over the days eventually wandered onto Instagram as we discussed his favorite photographers, and, with a little coaxing, he gave me a list of several Instagram accounts that he follows. So, here they are, with a little info on each photographer.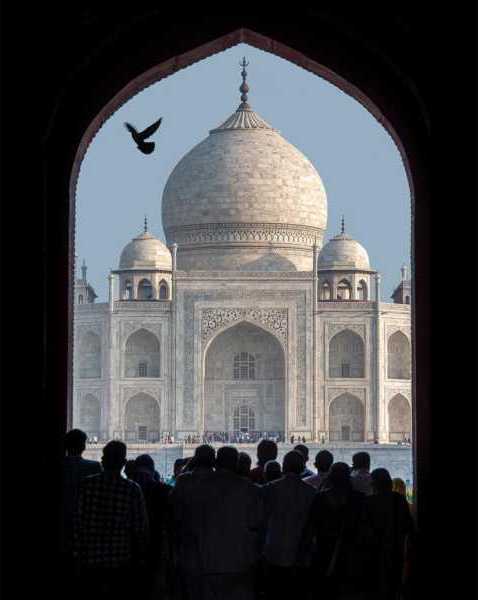 Mark Edward Harris
@markedwardharrisphoto After graduating from California State University, Los Angeles with a Master of Arts Degree in Pictorial/Documentary History, Mark started his professional photography career doing the stills for the Merv Griffin Show and various television and movie companies. When the show ended in 1986 he set off on a four-month trek across the Pacific and throughout Southeast Asia, China and Japan. The images created on that trip brought attention to his travel and documentary photography. He since has visited and photographed in 97 countries. His editorial work has appeared in publications including Vanity Fair, LIFE, Conde Nast Traveler, National Geographic Traveler, Playboy, Harper's Bazaar, The New York Times, The London Times Travel Magazine, and The Los Angeles Times Sunday Magazine.
If you're interested in Mark Harris's work, I highly suggest checking out his books. His The Travel Photo Essay, Describing a Journey through Images is an advanced look at what goes into making travel photos all they can be. And his The Way of the Japanese Bath, is, frankly, just beautiful.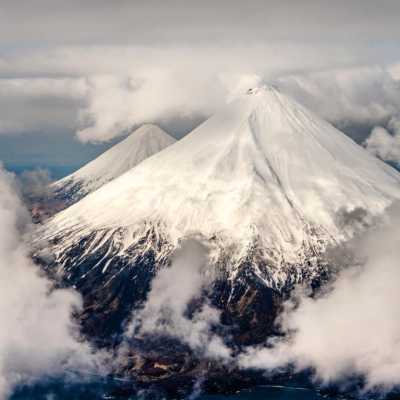 Chris Burkard
@chrisburkard Chris Burkard is truly one of the stars of Instagram, with over 3 million followers. Burkard is known for images that are punctuated by untamed, powerful landscapes. Through social media he strives to share his vision of wild places with millions of people, and to inspire them to explore for themselves.
His visionary perspective has earned him opportunities to work on global, prominent campaigns with Fortune 500 clients, speak on the TED stage, design product lines, educate, and publish a growing collection of books. He's particularly famous for his surfing photos, such as the iconic High Tide: A Surf Odyssey.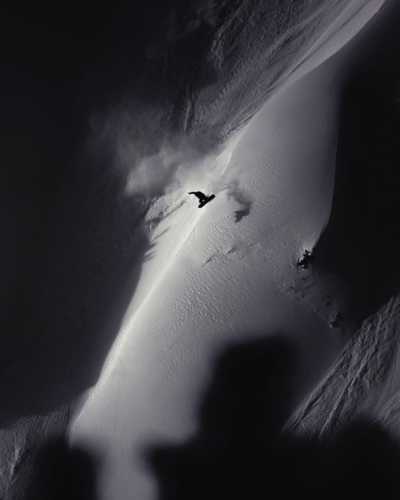 Jimmy Chin
@jimmy_chin Jimmy Chin is without doubt the premier outdoor adventure photographer. Just for one example, he's the guy behind the camera for the acclaimed Free Solo movie, for which he won an Oscar in 2019. (An aside: Jimmy Chin, like us, is a Minnesotan and an alumnus of Carleton College.)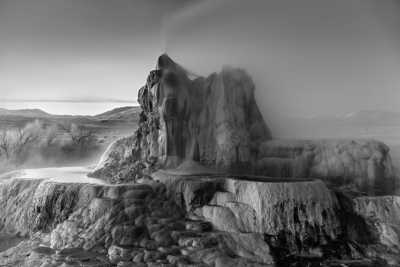 Mitch Dobrowner
@mitchdobrowner After a successful career running a California design studio, Mitch Dobrowner picked up a camera again in early 2005. As he says,  "I now see myself on a mission to make up for years of lost time – creating images that help evoke how I see our wonderful planet." His book Storms, showcases his signature black and white work.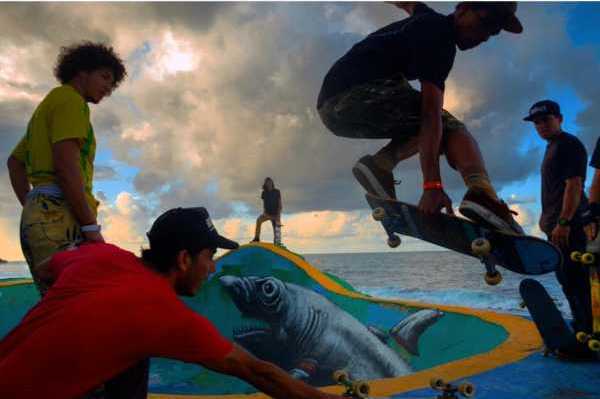 David Alan Harvey
@davidalanharvey David Alan Harvey has shot more than forty essays for National Geographic magazine. He has covered stories around the world, including projects on French teenagers, the Berlin Wall, Maya culture, Vietnam, Native Americans, Mexico and Naples, and a recent feature on Nairobi. He has published two major books, Cuba and Divided Soul, based on his extensive work on the Spanish cultural migration into the Americas. Harvey is founder and editor of the award-winning Burn magazine, featuring iconic and emerging photographers in print and online.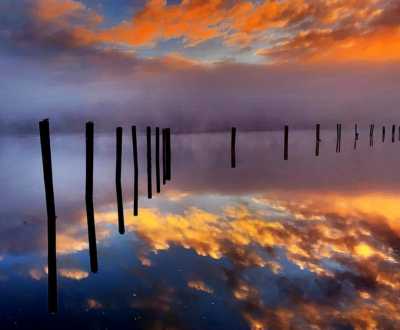 David Hume Kennerly
@davidhumekennerly Kennerly's photos have appeared on more than 50 major magazine covers, and he has covered stories in dozens of countries. For ten years he served as a contributing editor for Newsweek magazine and for POLITICO in which his 2015 photo essay "I want to Be with the Circus," was one of the most widely viewed stories in the publication's history. He has worked as a contributing photographer for Time and Life Magazines, George magazine. American Photo Magazine named him "One of the 100 Most Important People in Photography", and Washingtonian Magazine called Kennerly one of the 50 most important journalists in Washington, DC. He was the official White House photographer for President Gerald Ford.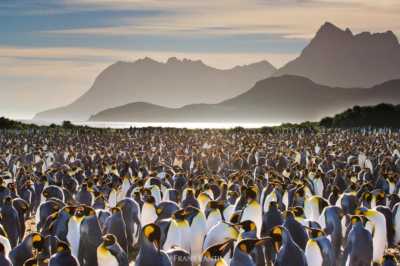 Frans Lanting
@franslanting Frans Lanting is the consummate wildlife photographer. His work has been commissioned frequently by National Geographic, where he served as a Photographer-in-Residence. His assignments have ranged from a first look at the fabled bonobos of the Congo to a circumnavigation by sailboat of South Georgia Island in the subantarctic. In a remote part of the Amazon Basin, he spent weeks on platform towers to obtain rare tree-canopy views of wild macaws. He has lived for months with seabirds on isolated atolls in the Pacific Ocean, tracked lions through the African night, and camped among giant tortoises inside a volcano in the Galápagos. His books include Into Africa, Life, and Dialogues with Nature.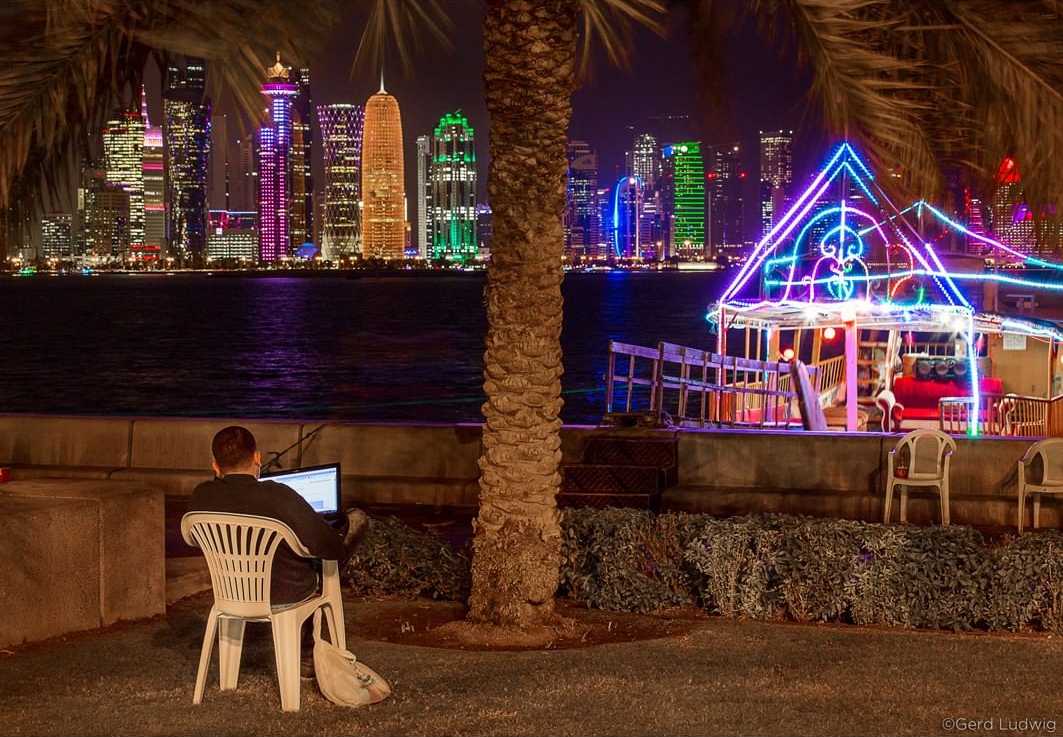 Gerd Ludwig
@gerdludwig In the early 1990s, Gerd Ludwig signed on as a contract photographer for National Geographic Magazine, focusing on environmental issues, and the social changes in Germany and Eastern Europe. This work resulted in the publication of his book, Broken Empire: After the Fall of the USSR, a ten-year retrospective published by National Geographic in 2001.
Gerd Ludwig is perhaps most well known for his long-term coverage of the aftermath of the Chernobyl nuclear disaster. He first photographed Chernobyl in 1993 for National Geographic Magazine, and returned again in 2005 for a cover story, bringing him deeper into the contaminated reactor #4 than any western photographer. His book, The Long Shadow of Chernobyl, is the result of his time in Chernobyl.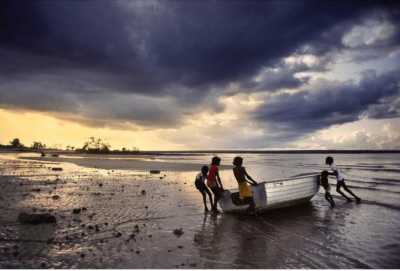 Steve McCurry
@stevemccurryofficial Steve McCurry is the author of the famous National Geographic cover, Green Eyed Afghan Girl. His is an iconic voice that has been in scores of top magazines. He currently works mostly in Asia. His book, Steve McCurry: A Life in Pictures, was named one of the top photo books of 2018.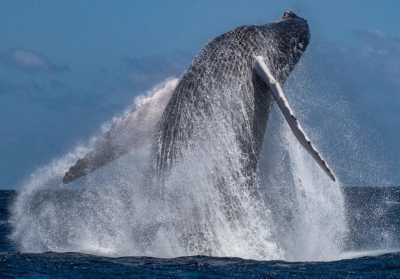 Paul Nicklen
@paulnicklen Paul Nicklen is a Canadian photographer, filmmaker, and marine biologist who has documented the planet for more than twenty years. He's an assignment photographer for National Geographic magazine
Nicklen's evocative imagery has garnered over 30 of the highest awards given to any photographer in his field, including the BBC Wildlife Photographer of the Year and the prestigious World Press Photo for Photojournalism. His book, Polar Obsession, features his famous photo of the swimming polar bear with his reflection.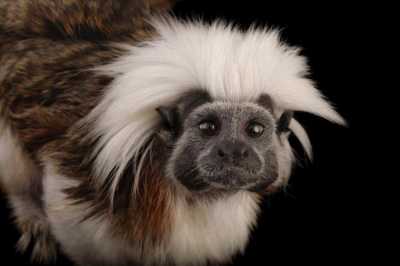 Joel Sartore
@joelsartore Joel Sartore has spent 25 years with National Geographic. These days his focus is on the Photo Ark, the world's largest collection of animal studio portraits. His goal is simple: to get the public to care and save species from extinction. The ongoing Photo Ark project has already engendered several books.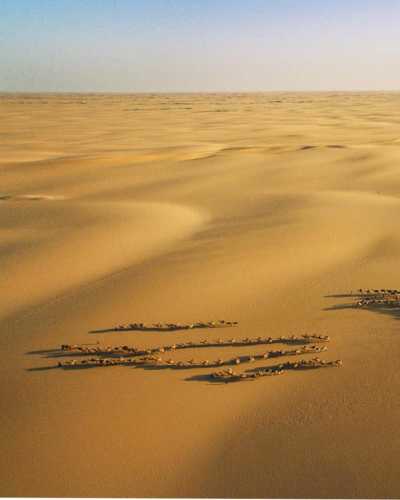 George Steinmetz
@geosteinmetz Since 1986, George Steinmetz has completed more than 40 major photo essays for National Geographic and 25 stories for GEO magazine in Germany. His expeditions to the Sahara and Gobi deserts have been featured in separate National Geographic Explorer programs.
George has won numerous awards for photography, including two first prizes in science and technology from World Press Photo. He has also won awards and citations from Pictures of the Year, Overseas Press Club and Life Magazine's Alfred Eisenstaedt Awards, and was named National Geographic's Adventurer of the year in 2008. His books include African Air.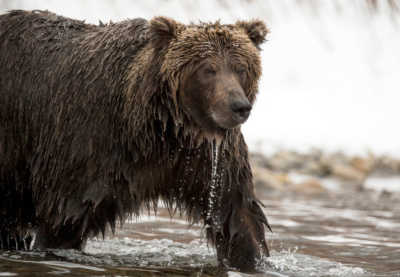 Michelle Valberg
@michellevalbergphotography Michelle Valberg is a Canadian photographer who has been working professionally for more than 30 years. She was the first Canadian Geographic Photographer in Residence. She's published four books of her photos.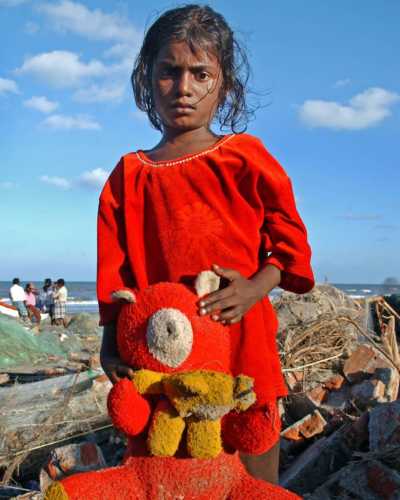 Ami Vitale
@amivitale
National Geographic magazine photographer Ami Vitale has traveled to more than 100 countries. Ami has lived in mud huts and war zones, contracted malaria, and donned a panda suit–keeping true to her belief in the importance of "living the story." In 2009, after shooting a powerful story on the transport and release of one the world's last white rhinos, Ami shifted her focus to today's most compelling wildlife and environmental stories. Her most recent book is Panda Love: The Secret Lives of Pandas.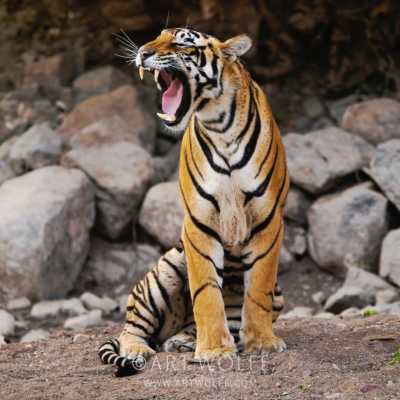 Art Wolfe
@artwolfe
Art Wolfe is best known for color images of wildlife, landscapes and native cultures. His photographs document scenes from every continent and hundreds of locations.
Wolfe's career has been involved wildlife advocacy, art, journalism, and education. In the last 30 years, the public has viewed Wolfe's work in more than sixty published books, including Vanishing Act, The High Himalaya, Water: Worlds between Heaven & Earth, Tribes, Rainforests of the World, and The Art of Photographing Nature.
And, of course, don't forget to follow Travel Past 50 on Instagram, too. Thanks.
You can see the photo equipment we use to illustrate Travel Past 50 here.
We love traveling–with the right gear. You can check out a lot of the stuff we use to make all our travel much more pleasant and efficient all on one page. Click here to see it. If you purchase something from this page, Travel Past 50 will receive a small commission at no extra charge to you. Thanks.