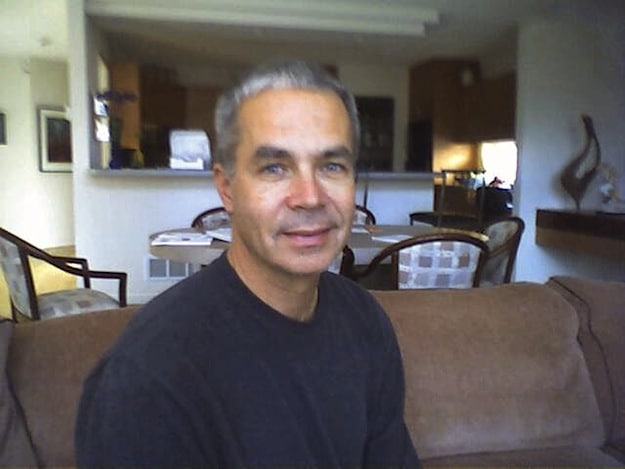 Larry Berle goes for style points and laughs when traveling.
Since retiring from his own concert promotion company, Berle has kicked his life up a notch. He travels more than ever, benefiting sometimes by having a wife who is a flight attendant. He has golfed, traveled to golf, and writes about golf travel. His book, A Golfers Dream, is about playing the top 100 golf courses in the United States. On world travels, he's visited every continent except Antarctica and has climbed Mt. Kilimanjaro. If that weren't challenge enough, Larry also survived a severe head injury from a bicycle fall. Over the past 40 years or so, though, he's mostly made a name for himself by telling sick jokes. We think he'd rather be doing stand-up.
When he's not traveling, Berle splits his time between Scottsdale, Arizona, and Park City, Utah. Read more at his website, Golfer's Dream Book, or introduce yourself via Facebook at "Book-A Golfers Dream."
TP50: Other than flying, what mode of transportation do you prefer?
Larry: Trains. I love trains, especially in Europe.
TP50: What do you do en route?
Larry: I read and sleep. On flights I watch movies. I like to read old issues of Sweet Potato. [Editors' note: This is Larry's attempt at humor. Sweet Potato was a monthly music 'rag' published by TP50's Tom and Kris, a very long time ago.]
TP50: What hotel amenities are essential to you?
Larry: Room service and a good location.
TP50: Do you carry on or check luggage?
Larry: I carry on almost all the time. When Annie and I went to Europe for three months, we took only one roll-aboard and one backpack. TravelPro roll-a-boards are the greatest.
TP50: Any packing tips?
Larry: Go to a sports or camping store and get quick-dry, no-iron clothes, particularly underwear and socks and t-shirts. Most places you can wash clothes in the sink and its dry the next morning. …Black works everywhere with everything. …I like cargo pants cause you can button and zip the pockets. I seem to like visiting cities that have pickpocket problems.
TP50: What is the one thing you can't travel without?
Larry: My prescriptions, sad to say. Also my iPod and, now, a computer.
TP50: In which foreign place do you feel most at home?
Larry: Except for the weather, I could easily live in Berlin, Germany. We spent a month in Salzburg and that would be wonderful, too.
TP50: What country surprised you the most, and why?
Larry: Papua New Guinea was the adventure of all adventures. We visited several tribes who have no running water or electricity. They farm and raise animals to eat. We were sure to visit each tribe in mid-morning and mid-afternoon to be sure they had eaten recently. Cannibalism is probably gone from PNG, but they can't really be sure. …Which reminds me: "Do you know why cannibals don't eat clowns?"
"They taste funny." [Editors' note: See, we told you.]
TP50: What's your favorite trip ever?
Larry: My favorite trip ever will be when we visit (Tom and Kris) in the exotic place where (they) finally settle. [Editors' note: We're thinking Papua New Guinnea.]
TP50: Where's the food you like the most?
Larry: Germany, France, U.S. (of course) and Thailand, wow!
TP50: What's the biggest travel disaster you've encountered? Or averted?
Larry: Trying to take a train from Salzburg to Genoa, Italy. There was an Italian rail strike that lasted 2 days. We got as far as Milan because our train out of Austria was actually staffed by Austrians. The next day the strike was over. We went to the Milan train station and it was so crowded I was aghast. We got on a train to Genoa and they announced it cancelled. They moved us to another train that was so crowded we had to stand in the aisles for 2-3 hours. Then another train change. These were trains that were not posted on the boards. We don't understand Italian, so we went on faith when someone told us, "Yes, this is the train you are looking for." (After that), the worst words you can say to me or Annie are 'regional train.'
TP50: Any other travel tips or stories you want to share?
Larry: Find a friend who has a private jet and go wherever you want on any day you want.
TP50: Dressed in black, of course.
Get all our travel tips delivered to your inbox
Subscribe to our email newsletter