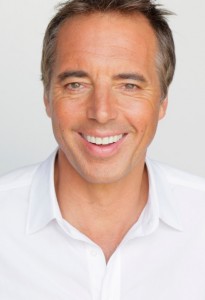 This is the first of our occasional interviews with people who travel – and travel a lot!
Dan Buettner has been traveling for decades, beginning with an around-the-world bike ride, and a couple of trans-continental north to south bike adventures thrown in for good measure. He's an internationally recognized explorer, educator, and public speaker. He's a National Geographic Fellow. And, he's an all-around great guy.
Currently, his company, Blue Zones, is busy sharing the research he's done on the secrets of longevity and on the happiest places on earth.
Dan is the author of The Blue Zones: 9 Lessons for Living Longer From the People Who've Lived the Longest and Thrive: Finding Happiness the Blue Zones Way.
Dan lives in Minneapolis and answered our questions while he was in flight somewhere over the Pacific. Find out more about Blue Zones and follow Dan Buettner on Twitter @Bluezones.
To see how you rate on Dan's Longevity and Happiness scales, you might want to try these two apps on his website: The Vitality Compass and the True Happiness Test.
TP50: What's your line of work?
Dan: Writer, Professional Truant.
TP50: Do you travel for work, pleasure, or both?
Dan:  They are inseparable for me.
TP50: Other than flying, what mode of transportation do you prefer?
Dan: Bicycle
TP50: What do you do en route?
Dan: I'm very methodical about this. I situate in my seat, briefly introduce myself to the person sitting next to me, start reading and always fall asleep during takeoff until that annoying announcement that we've reached cruising altitude. (Really? Do we need to know that?) When the dinner arrives, I'll always lean over to the person next to me and ask:  "Are you flying home or away"–a surefire way to start a conversation. I hate the notion of spending hours with another human without the briefest of conversation. After the meal, I write or read. I find I'm most creative at 30,000 feet.
TP50: What hotel amenities are essential to you?
Dan: Crisp sheets in the bed
TP50: Do you carry-on or check luggage?
Dan: I never check. Even for three weeks I carry only a Patagonia backpack that fits in overhead.
TP50:  Any packing tips?
Dan: Pack what you think you need then take half of it out of your suitcase.  You'll be shocked at how little you need.
TP50: What is the one thing you can't travel without?
Dan: Computer
TP50: Beach or mountains? Cities or wilderness?
Dan: For vacations, it beaches.
TP50: In which foreign place do you feel most at home?
Dan: Sevilla, Spain
TP50: What country surprised you the most, and why?
Dan: Guatemala. Despite it's political problems it is truly the land of the eternal spring.
TP50: What's your favorite trip ever?
Dan:  Biking from Alaska to Argentina (It was all downhill.)
TP50: Where's the food you like the most? The least?
Dan: Thai food in Bangkok street stalls.   Not a fan of middle eastern meat dishes…
TP50: What's your favorite national beverage (and in what country)?
Dan: Tio Pepe sherry, Spain.
TP50: What geeky gear do you love the most?
Dan: My iPhone
TP50:  What's the biggest travel disaster you've encountered? Or averted?
Dan: Earthquakes in Bucharest and Otovalo, Ecuador, both of which killed thousands and left me unscathed.
TP50: What's your favorite festival – and would you travel specifically to attend it again?
Dan: The Feria de Abril in Sevilla. I've been there 6 times.
Get all our travel tips delivered to your inbox
Subscribe to our email newsletter