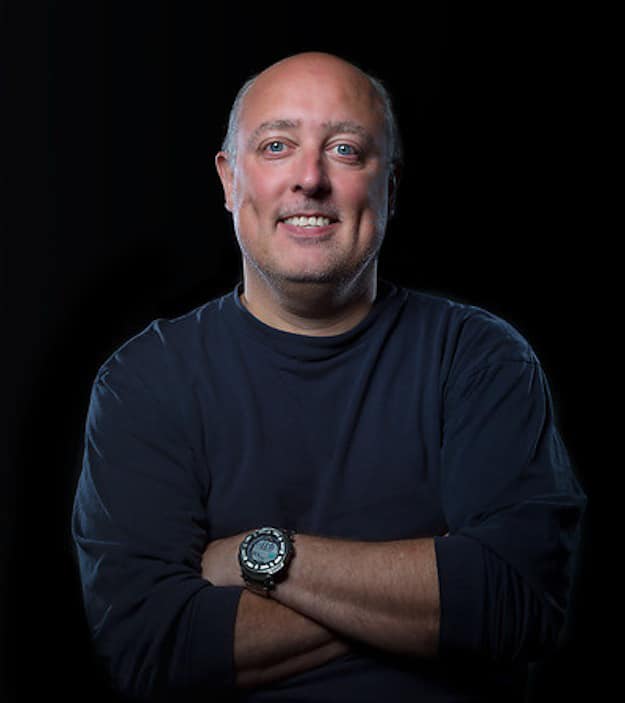 Gary can be introduced any number of ways: as the godfather of travel bloggers, a nomad, a photographer, a techie, a businessman, a debate champion, a history and geology buff, a triple major (economics, mathematics, and political science), and host of the webcast, This Week in Travel. His blog is Everything-Everywhere, and he's a regular speaker and contributor to other travel and media platforms.
Arndt has been traveling for six years, and admits to having learned a thing or two along the way, as you'd guess from someone who has visited all seven continents, some 130 countries, and more than 250 UNESCO World Heritage sites. Though he travels full time, he returns to his native Wisconsin regularly to catch up on work and check in on his Green Bay Packers. In short, the guy does everything full steam ahead. Here's how he travels.
TP50: Say again? How many countries?
Gary: Depends on how you define it. I've been to 82 UN member states and 136 countries/territories on the Travelers' Century Club list. I have also been to all seven continents.
TP50: How do you describe your line of work?
Gary: Travel blogger. My travel is both business and pleasure.
TP50: You must speak a lot of languages.
Gary: Bits of many, but fluent in nothing.
TP50: We think you are pretty eloquent in English. Other than flying, what's your preferred mode of transportation?
Gary: Car. I enjoy road trips and driving. I prefer it to flying if possible.
TP50: What to you do en route?
Gary: It depends on the flight. If there are outlets and I have enough room I'll use my laptop. On most flights I can't really use my laptop on a tray table. I often end up just reading or listening to music.
TP50: What hotel amenities are essential to you?
Gary: Hot water, a bathtub, and wifi.
TP50: Carry on or check?
Gary: I carry on my electronics and check my clothes.
TP50: Favorite piece of luggage?
Gary: Eagle Creek Gear Warrior 32″ Wheeled Duffel.
TP50: We enjoyed your post about the Eagle Creek bag and your camera bag, too. Tom's planning on getting a smaller camera bag after reading that. So, what's the geeky thing you love the most?
Gary: My iPhone 5.
TP50: And what is it you can't travel without?
Gary: My laptop
TP50: You must have some good packing tips.
Gary: Use packing cubes. They really do make life easier.
TP50: Do you go for beach or mountains? City or wilderness?
Gary: Depends on the beach. Depends on the city.
TP50: Where do you feel most at home?
Gary: I like isolated places that get few visitors.
TP50: What country surprised you the most?
Gary: Oman. I didn't think much of it before I arrived and really enjoyed it.
TP50: Favorite trip ever?
Gary: Probably island hopping in the Pacific.
TP50: Where's the food you like the most or least?
Gary: My favorite is sushi. My least favorite is Italian. I actually don't mind it, but I can't eat wheat.
TP50: Well, that rules out most beer. What's your favorite national beverage?
Gary: Sparkling saki. If you haven't tried it, it is amazing.
TP50: Have you encountered any interesting acts of kindness?
Gary: An Arab man in Oman who spoke no English drove me 100 KM to Muscat, bought me lunch, and accepted no money.
TP50: What sort of travel disasters have you survived?
Gary: Probably when I was denied entrance to the nation of Kiribati because my passport was wet.
TP50: What's your favorite festival?
Gary: Indian Holi Festival. I attended it in Singapore and would like to do it in India.
TP50: What food do you miss from back home?
Gary: Dean's French Onion Dip and free refills.
TP50: That's perfect for a football game. Thanks, Gary. We'll see you here and there.
Gary Arndt's websites
www.Everything-Everywhere.com/
Twitter.com/EverywhereTrip/
Facebook.com/EverythereEverywhere/
Get all our travel tips delivered to your inbox
Subscribe to our email newsletter