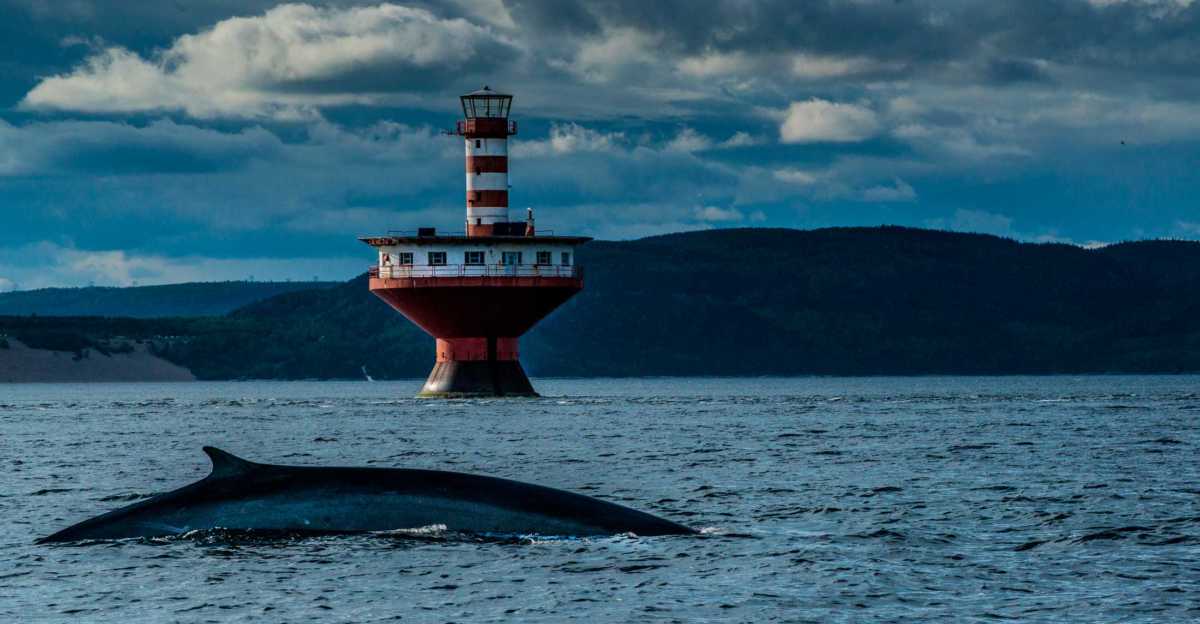 I'd never seen a whale in person before. So, we took an updated open Zodiac type boat out on the frigid Saint Lawrence to see if we could remedy that situation.
We weren't disappointed. We had roughly 20 sightings of fin whales, who spouted, then arched their backs like this and dove again unto the deep waters. The Saint Lawrence here is around 1000 feet (300 meters) deep and provides the whales a rich diet of mini shrimps.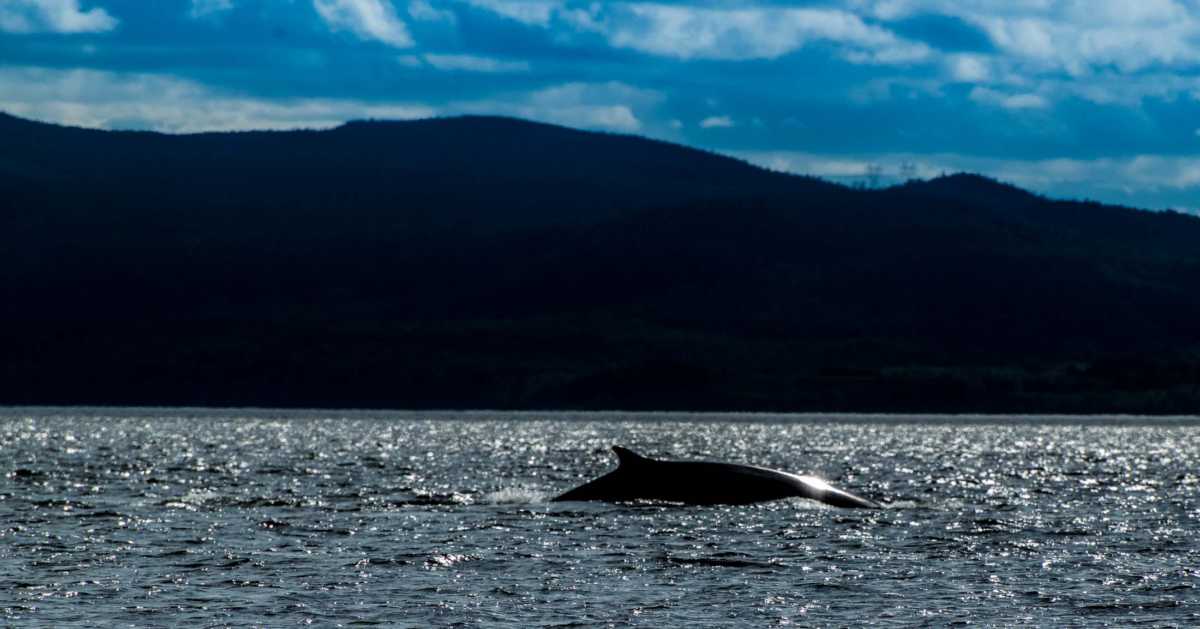 We were on the water for about two hours, counting the coming and going time. We also caught glimpses of belugas and minke whales, a species I'd never heard of before.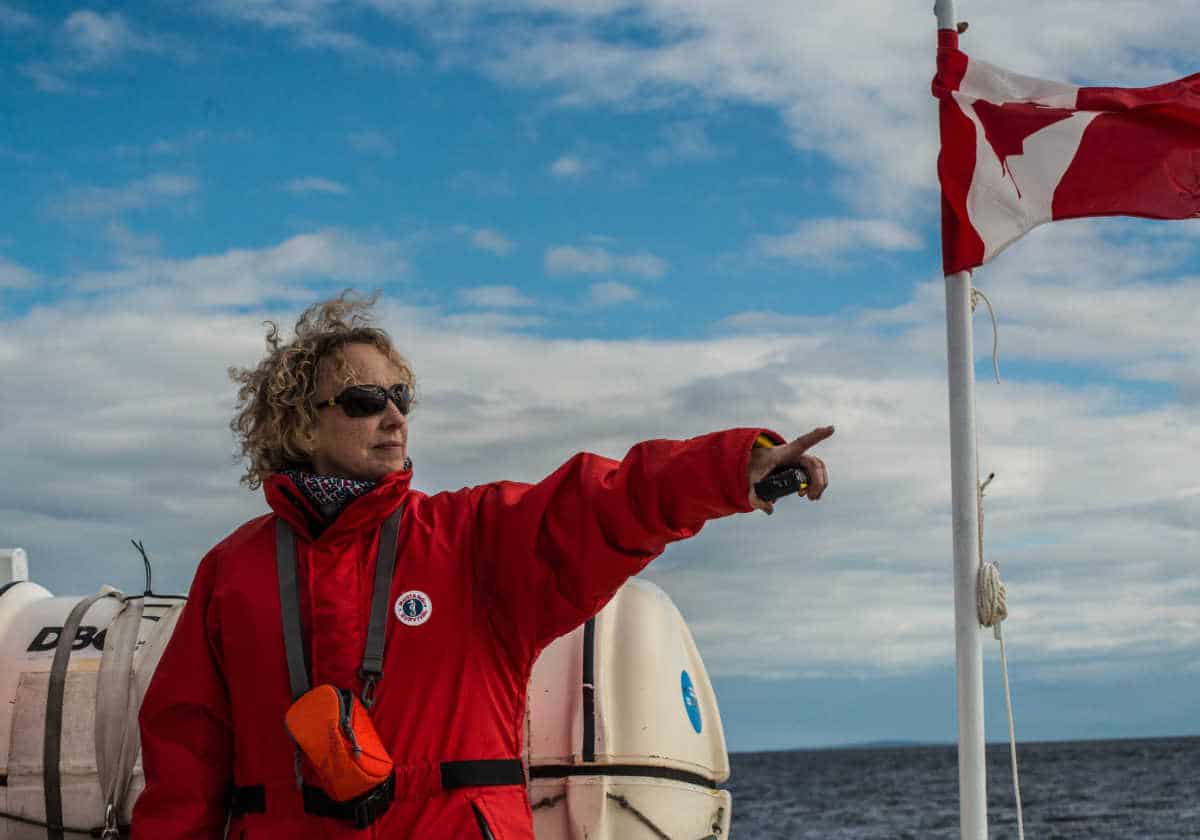 Unfortunately, none of them were breaching or showing their flukes so we could get dramatic photos. Of course, we were on their turf, and they can ignore us if they want. And they did.
For this trip, we were the guests of various entities of Quebec Tourism. The modified "Nantucket sleighride" was provided by Croisieres AML of Tadoussac, Quebec, who favored us with an excellent pilot who knew just how to approach the whales without disturbing them too much and a naturalist who gave us a constant commentary on what we were seeing. All in all, a lovely afternoon.