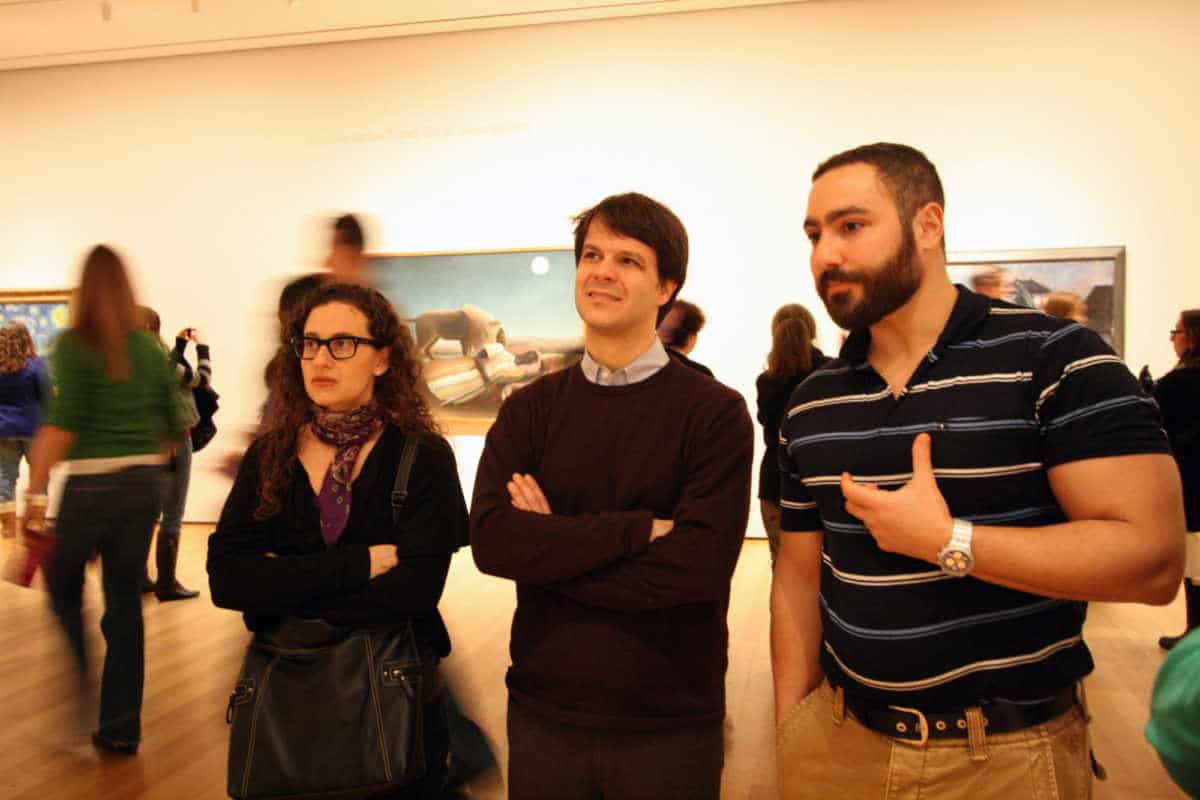 Paul Bennett, like other subjects of Travel Past 50 interviews, has decades of travel experience and plenty of travel tips to share. But we've been interested in talking with Paul not only about his personal travels, but about how he encourages others to travel. Bennett and his wife and business partner, Lani Bevacqua, are the founders of Context Travel, a company that offers unusually in-depth walking seminars in cultural centers around the world. They practice and promote sustainable travel.
Context's tours are for really small groups (six or fewer) and led by assorted scholars and experts. From our experience (Tom and I have taken Context walking tours in Rome, Florence, Venice, Aix-en-Provence, Budapest, and Barcelona), we can attest to the fact that the walks end up being customized, visitors ask a lot of questions, and the docent/guide becomes your very own local authority on current as well as historic subjects. That makes for a good time, plenty of learning, and probably a few solid restaurant recommendations to boot. A knowledgeable local is a valuable asset to any inquiring traveler.
Before Bennett started Context Travel, he was a chef (working his way through Macalester College in St. Paul, MN), a journalist, and a crazy guy who sailed half way around the world. He and Lani eventually settled in Rome long enough to start a family and the Context Travel company. With their kids, they embarked on a second massive sailing adventure to Australia. These days he lives primarily in Philadelphia and spends time speaking about sustainable travel and managing Context Travel's Foundation, devoted to "Deep Travel." We'll let Paul explain.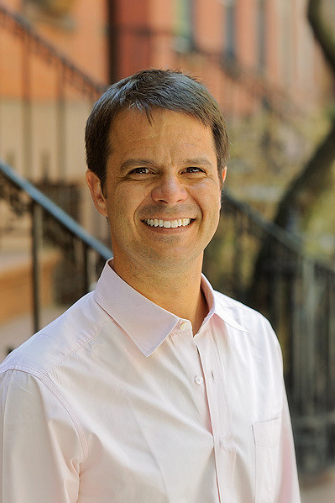 Travel Past 50: Where did you grow up? Do you return as a visitor or as a local?
Paul: I grew up in Stonington, Connecticut. Hmmm, good question. I think it's both. Stonington is a beautiful place (in the summertime) with a great connection to the sea. I visit every summer for several weeks. The landscape and light bring back vibrant memories and feelings. But, I still feel very much an outsider when I'm there. It's not my home any longer. So, you might call me a visiting local.
TP50: What inspired you to be a traveler? What place do you associate with learning to appreciate travel?
Paul: I didn't travel very much as a child. My parents took me to the Caribbean once. But, when I was 17 and a senior in high school I had the chance to take a school trip to China. This was 1987, and China was still very much a communist country. It completely blew my mind, and I became enchanted—like so many other travelers—with the foreigness of being abroad. Nothing was familiar. And I loved the feeling of always being "on" during the trip.
TP50: What's unique or unusual about your traveling style or habits?
Paul: Lani and I have done two major, 2-year trips on a sailboat. The first was in 2000, and we sailed from New York to Central America to Italy. And, the second just finished up last year; we crossed the Pacific from the Caribbean to Australia with our kids. Traveling by boat is unique for a number of reasons, one of which is that you have your home with you, which allows you to get very comfortable in a place and live more like a local than if you're living out of a suitcase hopping from Airbnb to Airbnb.
TP50: Where will you return, again and again? Where will you never visit again?
Paul: Italy. We'll always return to Italy. It's where we started Context and where our two oldest daughters were born. Plus, I speak Italian. [And never again?] Greenland. Simply because life is short, there are still so many places to see, and it's difficult to get there.
TP50: What country surprised you the most, and why?
Paul: Greenland. It's like being on another planet.
TP50: Given your culinary background, let's hear about your favorite places (countries or cities) to eat and favorite dishes and drinks.
Paul: Reki in Istanbul, coconut crab picnics in Fulaga (Fiji), pasta carbonara (the real thing) in Rome, xiao long bao in Shanghai, a manhattan in Manhattan, yellowtail sushi at 07.24 S 110.24 W, zatar in Jerusalem, a crisp pinot gris in Bannockburn on the South Island (NZ), whale steaks in Greenland, marrow at St. Johns London.
TP50: Wow, you really just rattled that off the top of your head, didn't you! And now to address your business and the travel industry: When and why did you decide to start up Context Travel?
Paul: 2003, after sailing across the Atlantic and coming to the realization that connecting with experts in a destination was the key to a great trip.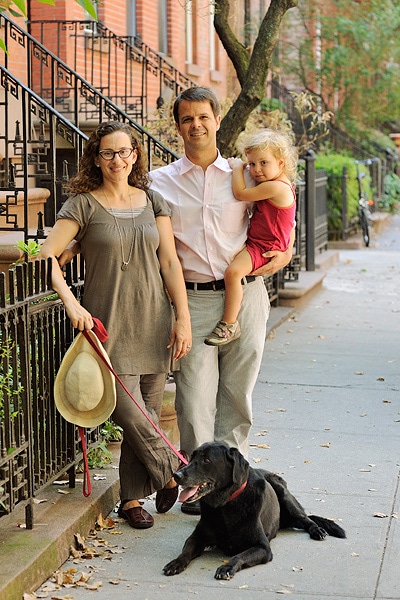 TP50: You served on National Geographic Society's panel for sustainable tourism, contributing to their Geotourism Charter, and this helped inspire the creation of Context Foundation. Can you tell us more about the Foundation?
Paul: The official name is the Context Foundation for Sustainable Travel, but we're rebranding it as deeptravel.org. We started this in 2007 as a way of mitigating the negative impact of tourism. We are constantly asking ourselves how we can protect the places we love.
[The Foundation conducts research on tourism and its effects, and develops programs for cultural preservation and economic development. Some of the Foundation's specific projects are described on the Foundation website for Deep Travel. Readers will also find a good description of Context Travel's corporate sustainable tourism principles and actions here. -Ed.]
TP50: Are there–or can there ever be–specific guidelines related to geotourism that can be regulated? Or will it always need to be voluntary participation by tour companies, destinations, and visitors?
Paul: This is a tough one. We're seeing a lot of deregulation in tourism, generally, worldwide, except around safety issues. For example, cities are doing away with tour guide licensure in a lot of places and letting the market self-regulate. I'm sure that someone could architect any manner of geotourism guidelines; but would they be enforceable? Would they be effective? In my view, the more effective approach is when a tourism body—municipal is fine, but national is better—really takes on sustainability and intelligent place-making as their mantra and imbue everything they do with that. For example, New Zealand really takes a small-is-better approach to tourism and emphasizes their network of campgrounds and hikes over theme parks. (Although there are some theme park aspects to Hobbitland, it's nothing like Disney.) This starts with an attitude and leadership at the top, and businesses follow.
TP50: What's your opinion of something like the new Fathom cruises, using 'small ships' and 'travel with purpose' as marketing tools. If everyone jumps on the bandwagon of sustainable tourism, how can consumers know who's really dedicated to the outcomes?
Paul: Well, if everyone—meaning travelers too—jumped on this bandwagon and traveled sustainably, then this would be an amazing victory for sustainable travel and the world. That's the ultimate goal of sustainable travel. One thing I think you're asking is whether something like Fathom, which is a brand developed by Carnival, is just a marketing ploy. Is it green washing? I don't know, specifically, about Fathom. Although, I think it's highly questionable how immersive it can be when you dock up in a harbor aboard a 750-person ship; and, of course, cruising is incredibly extractive as an industry. Unless they've completely re-engineered the way they handle carbon and trash, I'm skeptical.
TP50: What's the best advice you can give travelers for maximizing our cultural experiences while mitigating the changes and damage we may cause by our presence.
Paul: The easiest thing you can do is go slower and stay longer. However long you plan to spend some place, double it if you can. That gives you much more time to immerse yourself in the place. I'm a huge advocate of renting apartments or doing home stays. Airbnb is convenient because it's a global platform, but I also use things like Cross Pollinate in Italy. I like being in a neighborhood, rubbing shoulders with locals. The last thing I need is a generic Four Seasons in…let's say Prague. Which doesn't feel that much different from the Four Seasons in Philadelphia. If I want to feel fancy, I go for a spa day.
I also always use local transport to get a feel of a place. Although, Uber is changing this, partly because Uber gives you a great opportunity to meet a local. I always have great conversations with local people when I take an Uber.
Super important is to eat local. Leave your food particularities at home and dive into whatever they serve wherever you're going. It won't kill you (probably) and it's a key part of understanding a place.
Paul and Lani are the owners of Context Travel. We have taken numerous Context Travel tours around the world. We highly recommend them. Read about them by clicking on the links below.
We have done more than a dozen Context Travel tours on four continents and have always found them excellent, informative, and enjoyable. You can see our other stories on our Context Travel tours in Buenos Aires, Paris, Berlin, Shanghai, Beijing, Hong Kong, Montreal twice, Budapest twice, Rome twice, Arles, Florence, and Venice by clicking on the links.
If you are thinking a Context Travel tour is for you, click here, and see if they have a guided tour available in the city you are visiting.