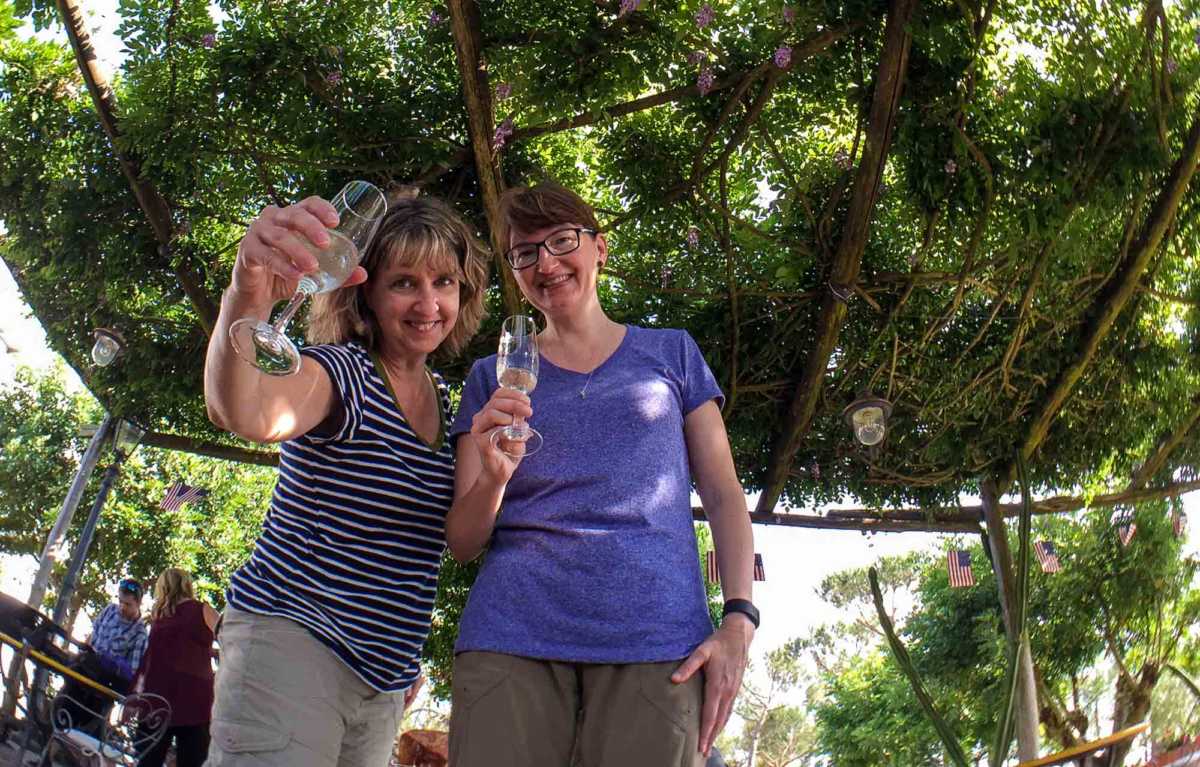 Last year we wrote about a company that calls its competitive European mystery tours "SightDoing" rather than sightseeing. This year, a competitor from the 2015 experience talked to us about how this all played out from the traveler's perspective.
Competitours began their wacky form of small group tourism eight years ago. The gist of the traveling competition is that up to eleven teams of two crisscross Western Europe for eleven days, following daily challenges, experiencing everything from art museums to outdoor adventures, adding up points, and, potentially, earning some prize cash.
The hope is that the journey will take participants to places they might not otherwise go, and offer experiences they might not otherwise tackle. The start city and end city are unknown at time of booking, and everything in between is revealed as the trip progresses. The tours involve seven to eight destinations in four Western European countries.
The challenges themselves fall under loose categories like culinary, artisans, myths & legends, culture, mountains, beach, castles, labyrinths and scavenger hunts.
Sherry Holdridge, who jumped onboard Competitour in the summer of 2015, teamed up with her partner Vanessa Morgan. They were already seasoned travelers, regularly flying internationally and logging more than 80,000 miles in 2016. (I'm surprised we didn't run into each other on the road.) It's easy to imagine Sherry and Vanessa were open to new approaches to some of Europe's landmark destinations.
In Sherry's case, the tour covered five countries: Italy, Belgium, Switzerland, Netherlands, and Germany. (Trip destinations and challenges change every year.)
"Except for Belgium, all the places were new to me," Sherry explained. "I always wanted to go to Switzerland and I got my wish. It was wonderful."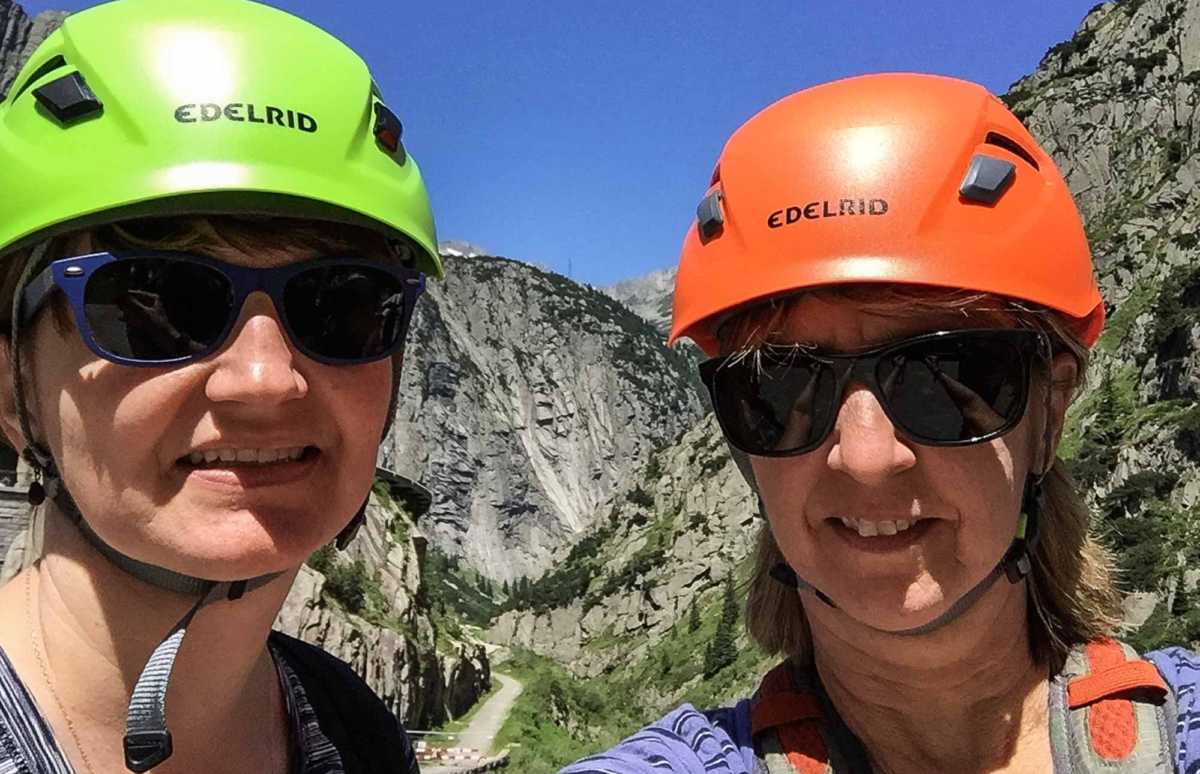 Sherry claims all the activities were new to her. "Climbing the mountain in Switzerland was intense. I only made it half-way up, but later found out that going down backwards was even more challenging. I really liked the luge in Switzerland. The scenery was amazing and it was fast.
As far as the challenges, Sherry noted, "The competitive part of the trip was not the focus. It became more about wanting all the teams to succeed and making friends. The scoring system changed many times, so really anyone could win.
"I was surprised at the creativity of the challenges. We would be climbing a mountain one day, then later playing hangman for extra points."
Even though Sherry's team wasn't in the money (three teams share a prize pool), she and Vanessa are proud of winning the gelato competition. "We were rated better than the owner's gelato! I've never made it before and we received no instructions."
Many of the challenges, like a boat navigation scavenger hunt, combined teams into small groups. It's evident from photos and stories that a good time was had by all.
"I'd love to do this again, and I've recommended the trip to many people." Although Sherry is (barely) in our TravelPast50 target age group, Competitours founder Steve Belkin is serious about creating experiences with broad age appeal. His concept was inspired by a 23-day, 4-continent travel competition he participated in in 2004.
"I loved it, but I knew it was too long, too exhausting, too expensive, and too competitive. So I aimed to re-engineer a travel competition that was far more accessible in all those areas, featuring creativity, resourcefulness, and spontaneity as primary determinants of success. When we can get 13-year-olds and 74-year-olds on the same trip and they are both having a blast," Belkin continued, "that's our best validation that 'anyone can play.'"
Note: This post is sponsored by Competitours. They put me in touch with Sherry, but the interview was conducted independently and the post is entirely my doing. Competitours conducts its program once a year. This year's dates are July 4-14, in territory to be determined. Register here.
Get all our travel tips delivered to your inbox
Subscribe to our email newsletter