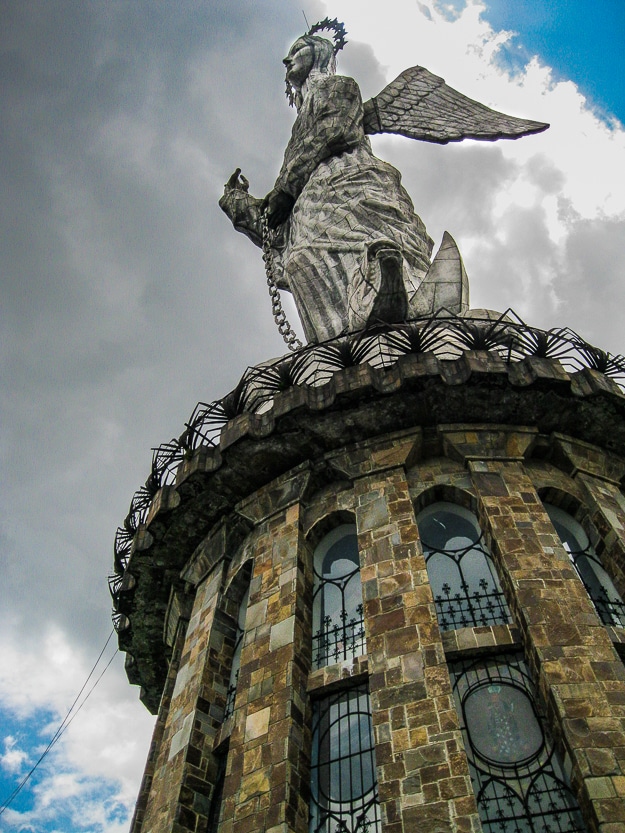 I've been living in Quito, the capital of Ecuador, for about four and a half months now, counting the two trips back to the U.S. to take care of some business. Now my wife, Kristin Henning, and I are here for the duration, and that could be indefinite as we've just applied for resident visas.
The picture at the top of the blog's home page is the view from outside the picture window of my apartment. The apartment is very small, very inexpensive, but, except for the mattress, very comfortable. Depending on how successful I am with the visa application, I will remedy the mattress situation soon.
The view is of a hill, which rises right in the middle of the valley of Quito and is called the Panecillo, which translates as "Little Loaf of Bread." It's topped by a large statue of the Virgin Mary, which sort of serves as the logo of Quito. And, as Quiteños are proud to point out, she's the only Virgin with wings in the world. That's because she's the Virgin of the Apocalypse and is stomping on the snake from the Garden of Eden. It's the image of the final triumph at the end of the world of good over evil. I'll believe it when I see it.