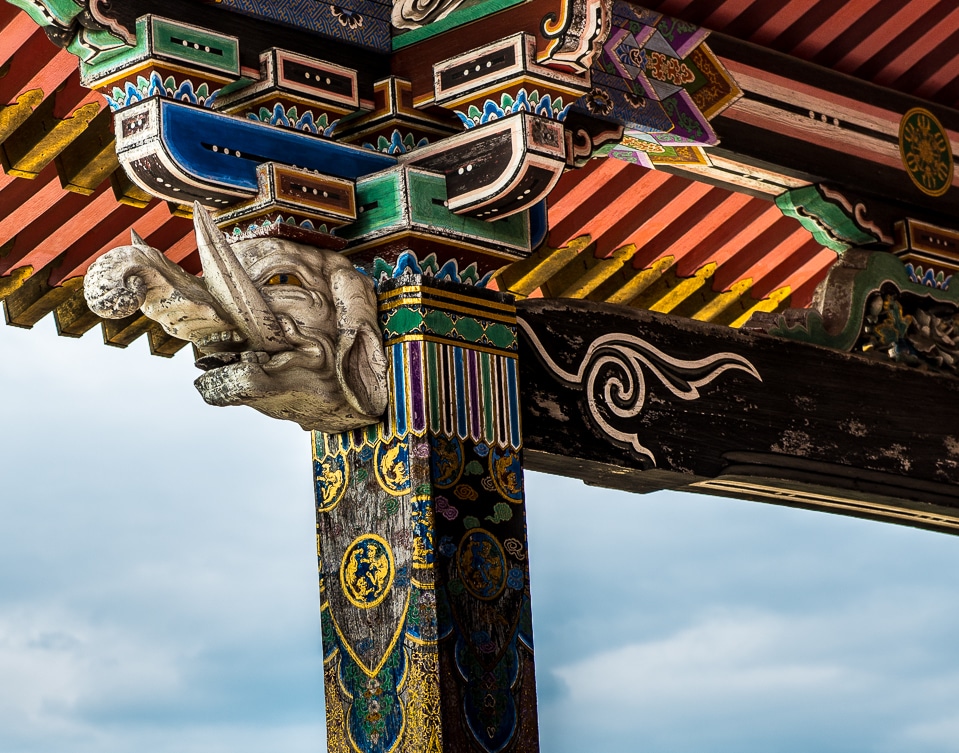 The temple complex of Kiyomizu-dera in Kyoto was characterized by elaborate painted capitals on nearly all its buildings. For the most part, the shrines of Japan are relatively austere, especially when compared to the riotous colors of Buddhist shrines in, for example, Thailand. But here, they seem to have enjoyed a sense of whimsy, which exhibited itself in the bright colors and fantastic figures.
This wasn't a difficult exposure. I just had to expose for the capital, which was in total shadow, and use Lightroom to add a little color and contrast via the Presence sliders. Nikon D800E, 24-70 f/2.8 lens set at 70 mm (I had to crop some to get this to fill the frame.) ISO 200, f/5.6, 1/320 sec exposure.
For more info on the equipment and software I use, see this page.