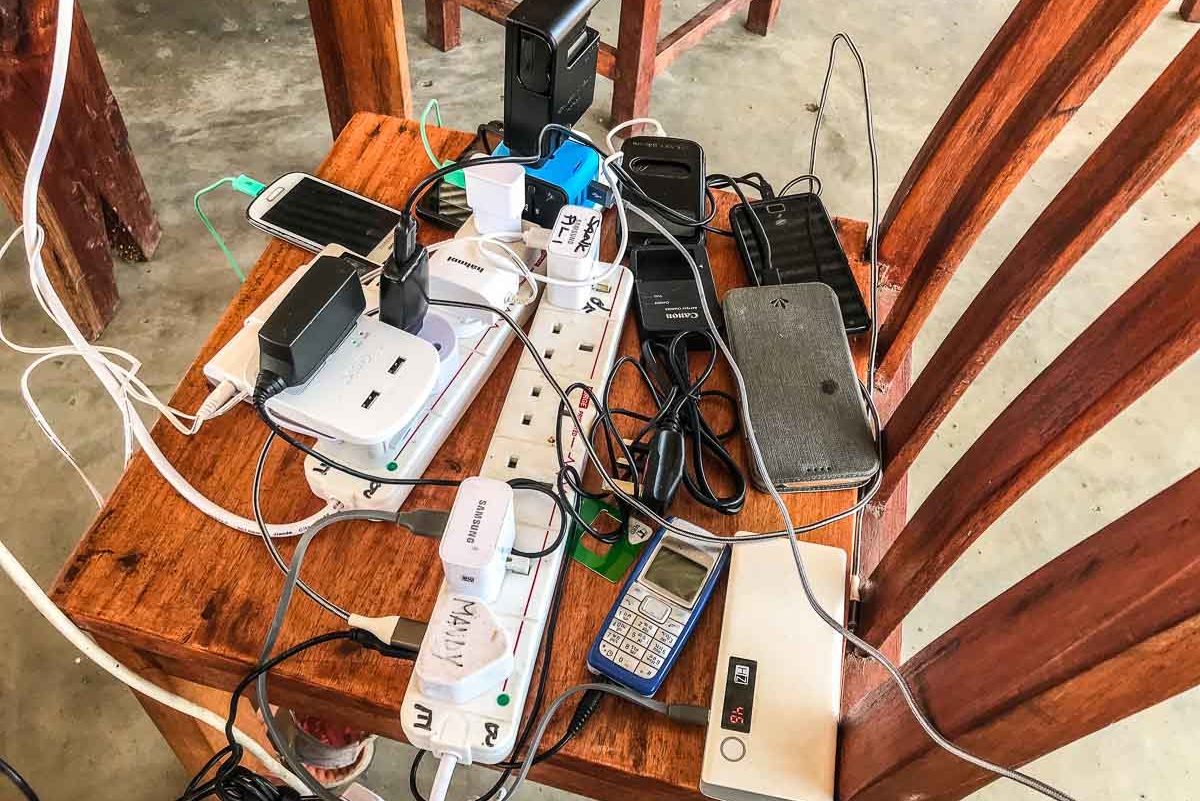 The tech gear we carry on our travels is in a never ending cycle of updating. I went back to look at a post we'd done three years ago about the travel tech stuff we carry and just shook my head. Of that list of several gadgets, we're still carrying only one, the Bose noise cancelling headphones. And they've been updated by Bose, but we just haven't bought the new versions ourselves.
So, in April 2022, here's what we're currently lugging around. Actually lugging isn't the right word, because we've used newer technology to pare down what we're carrying, and with it, the weight. So, modernize with us, and save yourself at least a little weight. When you put on as many miles as we do, it's worth it.
So, here are our favorite tech travel accessories.
The phone, with apps
First on all tech lists, of course, is your smart phone. We're both carrying the iPhone 13 Pro. We had hesitated to update our iPhone 11s, but T-Mobile put on a promotion that gave us the iPhone 13s pretty cheap, so we upgraded. The cameras in the iPhone 13 Pro are outstanding. And, the battery life on the 13 is a huge improvement over the 11.
Google Maps. It works almost everywhere. Believe it or not, even in the bush of northern Malawi. Really.
Google Translate works with every language we've run into.
I use the Booking.com and Hotels.com apps for booking hotels on the road.
Tripit Pro is simply the best app for keeping track of all our travel reservations. Hotels, planes, trains, you name it. And it's an invaluable aid for helping you rebook if a flight is delayed or cancelled. Well worth the $40 per year fee. There's also a free version that has fewer features.
Here's a more detailed post about all the travel apps we use.
I read the newspapers, New York Times, Washington Post, and The Guardian, every day. I also subscribe to Bloomberg Business, The Economist, and The New Yorker. None of those are essential for travel, but I'm kind of a news junkie.
The various social media addictions, Twitter, Facebook, and Instagram, are also satisfied by the phone.
And of course, there's my music library, which is now on Apple Music, a flashlight, and an alarm clock.
One more thing, if you travel outside the United States (and are based in the US,) T-Mobile is the carrier for you. It works seamlessly in more than 120 countries. I took my phone out to the remote bush of Malawi a couple of years ago–and it doesn't get much more remote than that–and it worked there for phone and 3G internet. I was amazed.
Cameras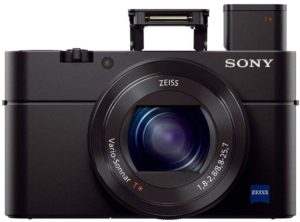 I have a separate post on my camera equipment, but I'm going to make note of two smaller travel cameras here–cameras that fit the light weight and easy-to-carry mantra, yet still deliver outstanding results. I carry the Sony RX-100-III, and Kris has the Sony RX-100-V. The latest version is the Sony RX-100-VII, and that one shoots 4K video and has a more powerful zoom lens – 24-200mm equivalent. If I were buying today, that's the one I'd get.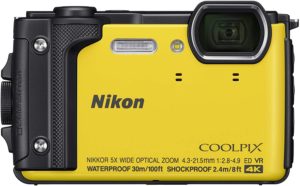 The other camera that Kris carries and really likes is the Nikon W300 Waterproof Underwater Digital Camera. It doesn't shoot RAW, which is a bit of a drawback, but it's waterproof to 30 meters (100 feet.) When you're paddle boarding, kayaking, or snorkeling, that's a must. And, you don't need a bulky waterproof housing.
Tech for charging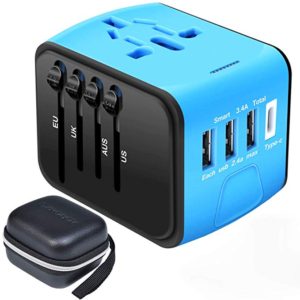 We used to use separate plug adapter, a power strip, and have to carry all the charger blocks for our phones, Kindles, Fitbit, etc. Now we've switched to this all-in-one plug adapter which has included USB ports. That means no power strip and no charger blocks. Needless to say, a big improvement.And, after getting tired of all the crappy cables that come with your electronics (yes, Apple, I'm talking to you,) we started buying these braided cables from Amazon. Much better, believe me. I also like they come in longer lengths. (They also come with all connectors, btw, so search for yours, if it's not Apple.)
International Wi-Fi Hotspot Even with pretty great coverage between T-Mobile date roaming and tons of Wi-Fi spots around the world, there are inevitably those places and times that require personal connectivity. We checked out the KeepGo Portable Travel Wi-Fi recently from the middle of the woods in the middle of Sweden and, voila, we were able to secure a good connection and complete the task at hand. The KeepGo offers easy set-up and secure logins.
I'm all for seeking out and respecting zones where we can experience pure living without electronic devices. But I'll keep this mobile hotspot packed and charged for those long bus trips or times when we just might need to connect with civilization from the wild.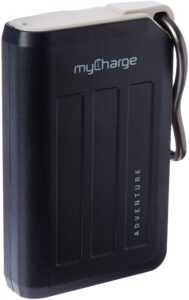 MyCharge Portable Powerbank How many times, when your phone battery is low, have you realized you have your charger but neglected to bring your power cord along to make the connection? Enter MyCharge HubPlus Universal, the charger that features built-in Apple Lightning and USB-C cables. A two-prong wall plug is also built in (handy, but meaning I need to deal with this separately from my USB power strip). This might be a tad bigger than my previous charger at 7 ounces (2 ½ x 4 inches), but the battery life is much greater. MyCharge boasts extra protection to prevent overheating and overcharging, too. Instead of carrying two chargers now, this is my one and only. MyCharge gets bonus points for the fact that I made a new friend–someone with no charge cord–when I lent my charger to him.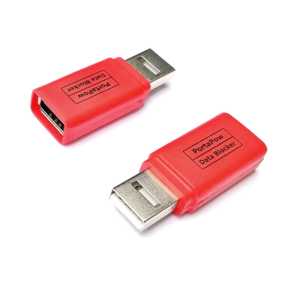 Finally, don't charge in a public space (yes, that means cafes and airports, and even your hotel room) without using a data blocker. The bad guys can alter USB charging stations to plant malware on your phone or computer, or steal your data. If you use one of these, they let the the power through but don't allow data transfer. Be safe. My son calls these things a "USB condom."

For more info and suggestions on using tech in your travels and at home, we suggest this article from Porch.com.
Tech for reading
We're both converts from the iPad to the Amazon Kindle when it comes to reading on the road. There are several reasons for this, but the main one is the Kindle Paperwhite displays black type on a white glare-free background. Like a book. It's much easier on the eyes than reading on an iPad. Also, the battery lasts much longer. The new ones are waterproof. And finally, it's lighter.
Tech for listening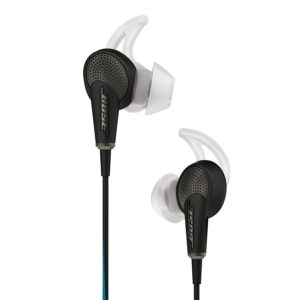 As I mentioned above, we both love our Bose QuietComfort 20 Acoustic Noise Cancelling Headphones. They aren't cheap, but they're the best at both sound reproduction and noise cancelling. And when you're on a plane for what seems about 24 hours, that noise cancelling is essential. For times we're not on the plane, we've both become fans of the Jabra bluetooth earbuds. They're highly rated on all the review sites, and we love them. They're comfortable, they stay in your ear, and they're cheaper than the Apple Airpods. And, while we're speaking of hearing, I've added Eargasm High Fidelity Earplugs to my kit in the last year, and they can be life–or hearing–savers when you're in a loud environment. They reduce the sound pressure and background noise, but still allow you to hear the person talking next to you. I love them, and never go out of the house to a restaurant or bar without them, even when we're home in the Twin Cities.
When you're thinking of traveling, your first stop should be our Travel Resources page, where we list all the essentials you need to make your travels easier, cheaper, safer, and more fun.
We love traveling–with the right gear. We've gathered a lot of the stuff we use to make travel more pleasant and efficient all on one page. Shop our Travel Past 50 Amazon page to find our favorite gear. If you purchase something from the store, Travel Past 50, as an Amazon affiliate, may receive a small commission at no extra charge to you. Thanks.
We never leave home without our travel insurance. Nor should you. Search for the travel insurance from Allianz that best meets your needs, whether it be an annual plan or a single trip.
You can see (and buy prints) of most of our travel photos in one place on this page.
Note: This post and other posts on TravelPast50.com may contain paid or affiliate advertising links. As an Amazon Associate we earn from qualifying purchases.