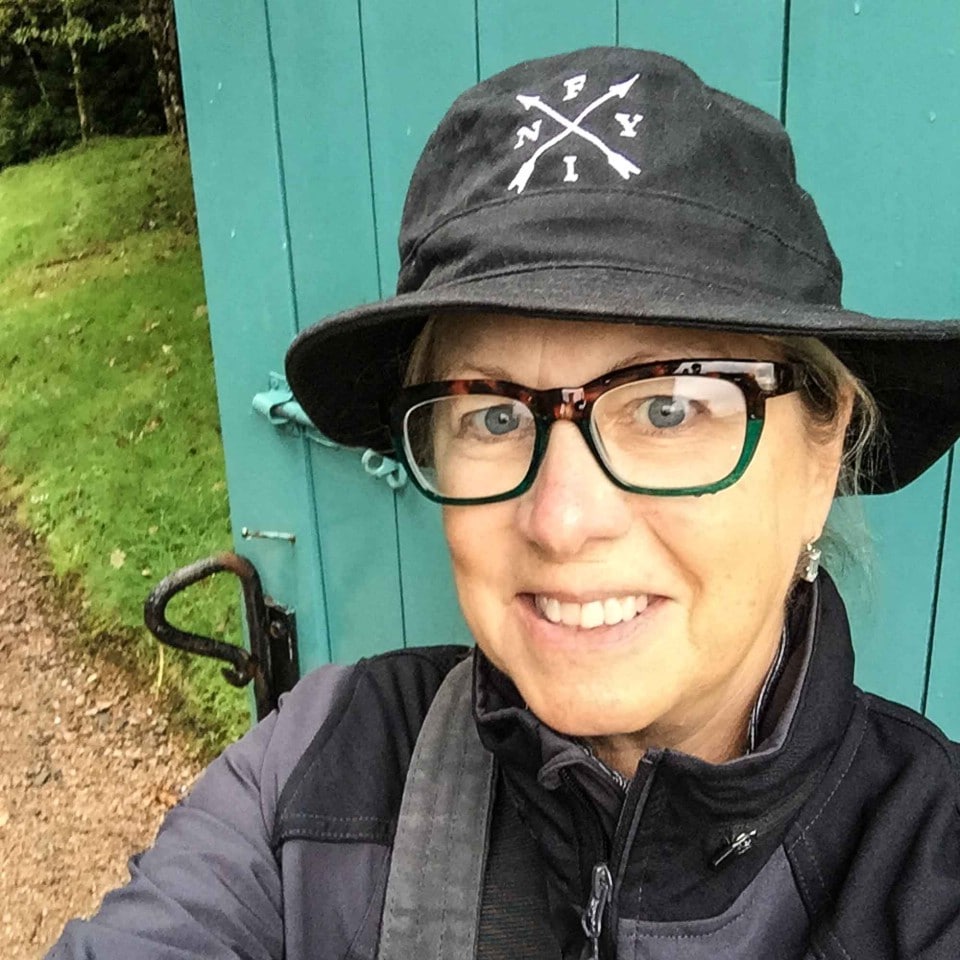 Alison Abbott and I met when we were attending a travel bloggers conference in Spain earlier this year, so we already had that in common. Probably, we'd have hit it off just as quickly had we known each other in our previous careers. It seems our career paths ran along similar lines for a couple decades.
In 1978, Alison founded a fashion and design brand, SilkScapes. Based in Boston, the handpainted silks and cottons were ultimately manufactured in India and the Philippines and sold to every major department store in the United States. After two decades of business travel, it was the travel itself that got under Alison's skin.
Later, after some years of renovating houses in an eco-friendly way, Alison shifted to consulting with small businesses and artisans about branding and social media. Meanwhile, her renovation blog transitioned to a lifestyle and travel blog, "Renovate Your Life in Sustainable Shades of Green." Hence the name of her blog, Green With Renvy.
Green with Renvy's focus is on finding the best in local food and locally owned shops and hotels, concentrating on the small businesses that make a destination unique. These days, Alison's travels and writing cover the world and lots of Boston, too, where she contributes to AFAR Media. With Travel Past 50, she talks about her travel practices, and reveals a true traveler's attitude.
Travel Past 50: What inspired you to be a traveler?
ALISON: My family took many road trips when I was growing up. They weren't particularly far away [destinations], but I loved the idea of going somewhere new. My Dad has a knack for being able to talk to people anywhere and find a common bond. Making that connection with strangers is magic.
The travel bug really took hold when I traveled to Asia for my business in the 80's. That was a whole new world for me and I knew that world would have to some how be incorporated into my life. Visiting India and the Philippines during those days showed me how special travel was and how much you could learn from trying to understand other cultures."
TP50: What's unusual about your traveling style or habits?
ALISON: I research until the very last minute, always hoping I'll discover something new. I search ETSY by country to try and find a local artist I can meet with. Blogs are really helpful for this. Understanding a country's culinary culture really helps me with a sense of place. I visit markets and am always looking for restaurants that are authentic and feature local ingredients. I find that food and smell will always bring me back, long after the name of a museum or site might have faded from my memory.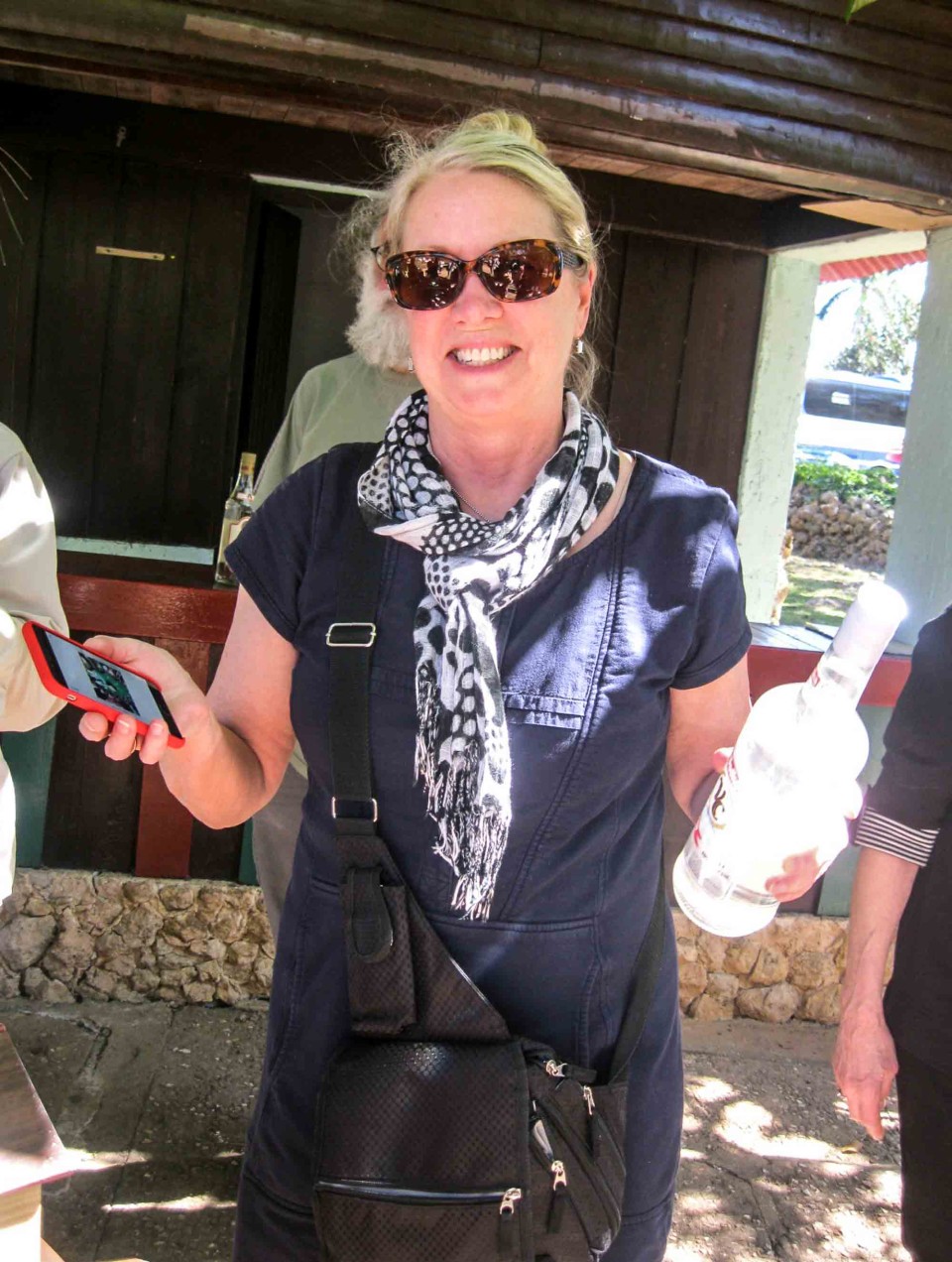 TP50: What country has surprised you the most?
ALISON: The landscape of Ireland surprised me quite a bit. I knew it was going to be lush and green, but I thought it was breathtaking! Granted, we had unusually sunny and warm weather, but each area visited was visually different topographically and loaded with wild flowers. In Spain, I was also blown away by the quality and level of food we tasted in Costa Brava.
TP50: How far ahead do you plan your domestic/international travels?
ALISON: I feel as if I am in perpetual planning mode. Always reading, surfing, scouring for a new place I might like to visit. I like to always have at least one long distance journey in my travel plans and then shorter trips can be more spontaneous. I don't think I've ever made actual reservations more than 4 months in the future.
TP50: What are your techniques or recommendations for staying within budget while traveling?
ALISON: Preplanning. And I'm happy to buy from the local market and have a light dinner in the room every once in a while to keep eating costs down.
TP50: Do you collect anything along the way? Souvenirs, ticket stubs, funny hats?
ALISON: This is a problem I'm working on. I have collected matches for many years, but they're getting harder and harder to find with smoking bans. I hoard ephemera from each trip, everything from drink coasters and napkins to ticket stubs. (I even bring pretty washi tape with me.) While I have fantasies about attaching all of them into the journal I am keeping, the truth is there are way too many bags of paper floating around my house. Oh, and I collect a teaspoon of sand from every beach I visit. Seventy mini vials and counting.
TP50: What's your favorite national beverage?
ALISON: I try to make a habit of drinking local wherever I might be, and white wine is my drink of choice. So far I've found lovely white wines just about everywhere. Who knew India had wineries? Sula, I love you! Cava in Spain!
TP50: What's your fallback comfort food meal that you can rely on no matter where you are?
ALISON: Soup. It's hot, so fairly safe health-wise, and usually full of great local ingredients. Seafood chowder followed me around my recent trip to Ireland. Vegetable soup is a universal food.
TP50: Which search engines or assistance do you use to find and book flights and hotels?
ALISON: I use Kayak for airline and Hotels.com for hotels. Many times, I find the best ticket prices are booked directly on the airlines site. I've found great last minute hotels on Hotels Tonight which sells unbooked rooms deeply discounted the night of stay, but being so spur of the moment is a little uncharacteristic for me. Adioso is another great last minute site that you can search by location, so if you just want to find a last minute getaway and don't care where-you can choose the cheapest destination. It's also a fun site for browsing fantasy destinations.
TP50: Can you give us some of your packing tips and luggage recommendations?
ALISON: Packing is not my forté. I have a Heys hard top silver suitcase that's traveled a lot of miles. It's lightweight and will fit in the overhead when not expanded. Unfortunately it's no longer a spring chicken and I've promised myself I'll go smaller the next time around. My ONA camera bag was a splurge that I love, and I tend towards Baggallini handbags. I like to wear a cross-body bag and this brand fits me nicely. I'm still searching for the perfect carry-on that can get along with my shoulders.
[I always pack] a moleskin and good pen, a downloaded Wanderlist of searched highlights from AFAR, and the Kenu kevlar leash I bought for my iPhone. Originally I purchased it so my phone couldn't be snatched, but now I feel naked without it (kind of like a seat belt). It is the best when you're trying to switch back and forth between iPhone camera and DSLR. I can't tell you how many times I've dropped my phone, but it never makes it to the ground because of the leash.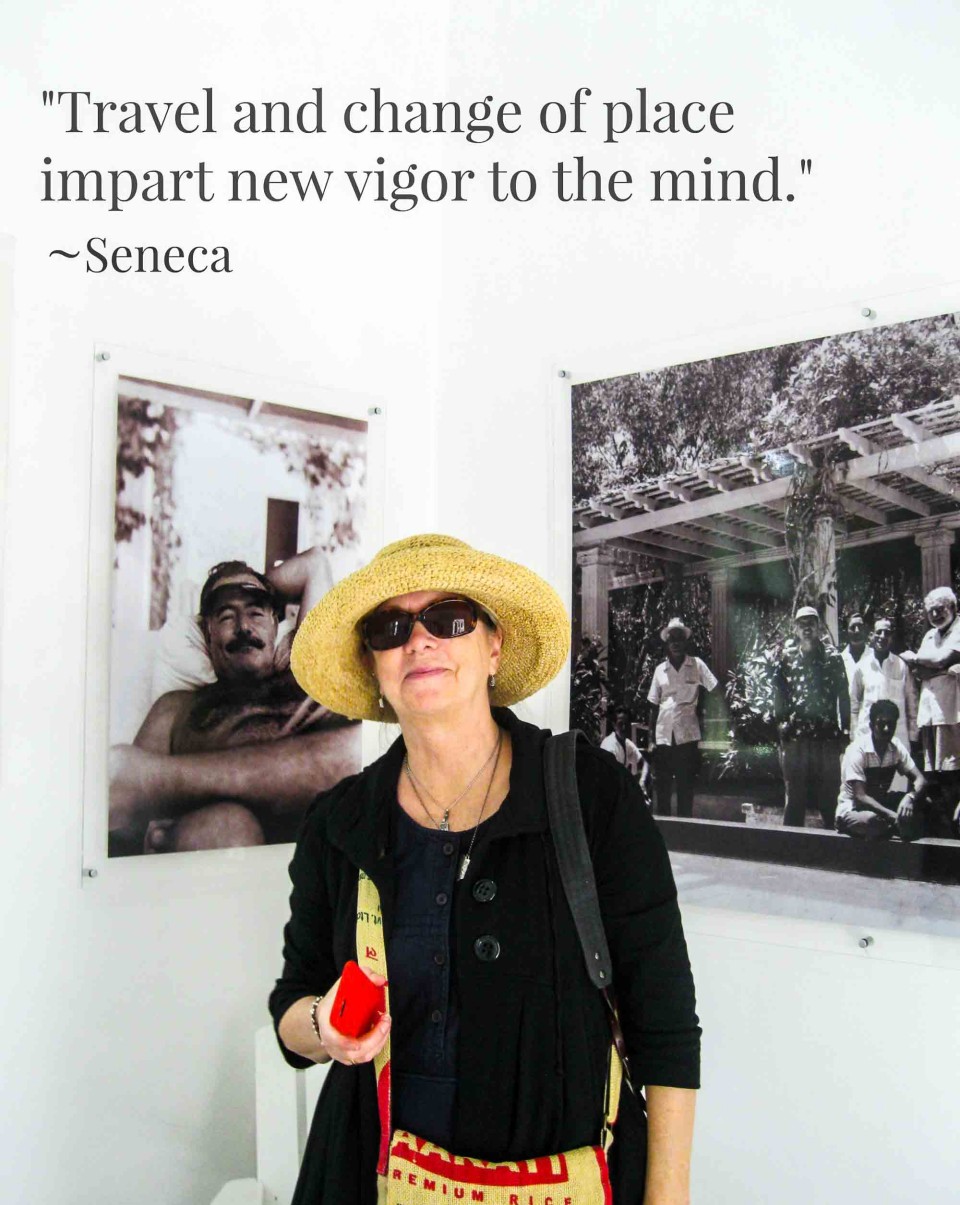 TP50: Where will you return, again and again? Where will you never visit again?
ALISON: I don't think I'll ever tire of India, I love absolutely everything about it. This winter I'll be returning for the 7th time and can't wait to get there. The world is a big place and I want to explore as much of it as I can, but I can't think of anyplace I've been that I would never return to again if the right opportunity came along.
Thanks, Alison. And here is how our readers can find you and get a little Green With Renvy.
Green With Renvy Blog
FaceBook
Twitter
Pinterest
Instagram
Get all our travel tips delivered to your inbox
Subscribe to our email newsletter