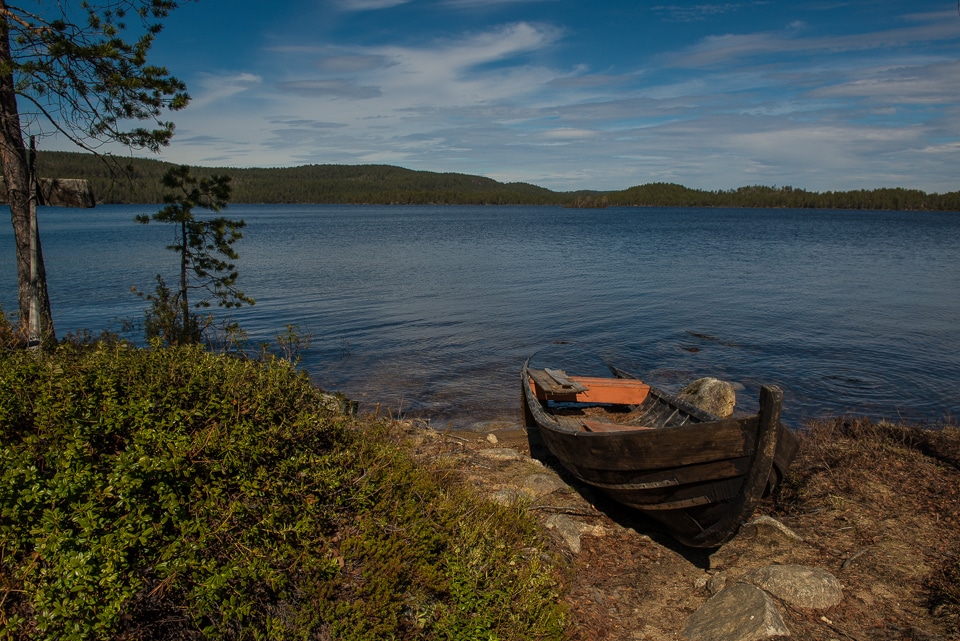 We went for a visit outside of Inari to a sled dog farm, where the owners of our hotel take in "problem" dogs and rehabilitate and train them to pull sleds. The dog farm is on the site of a former working farm of a Sami (Lapplander) man, and some of the old buildings are still there. The people working the farm had no idea when the boat was left at the shore, but it had been long enough that the back end had sunk and begun to fall apart.
Not much manipulation to this shot. I discovered a preset for Lightroom on a photo web site that just sort of easily handles sky. If you're interested, here it is: Set Contrast to +10, Highlights to -20, Shadows to +26, Clarity to +23 and Vibrance to +41. It's a good starting point. The only other thing I did was add a gradated filter to darken the sky ever so slightly more.
For more info about the equipment and software I use, see this page.
You can buy prints of my photos on my Smugmug page.
Get all our travel tips delivered to your inbox
Subscribe to our email newsletter